Dr. Martin Meznar
Type:
Associate/Assistant Dean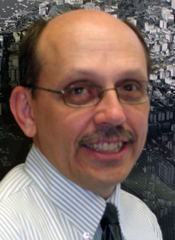 Associate Dean, International Programs and Assessment
Ph.D., University of South Carolina
M.S., University of Texas
B.A., Bryan College
B.S., Bryan College
Martin Meznar is the Associate Dean for International Programs and Assessment at the Walker College of Business. He was born and raised in Brazil. He holds a Ph.D. in International Business from the University of South Carolina. Much of his research centers on public affairs management in multinational corporations and on corporate social issues management. Prior to joining Appalachian State he taught at Arizona State University and before that at the University of Victoria, in British Columbia. His research has been published in a variety of academic journals, including the Academy of Management Journal, Human Relations, Business & Society, Journal of International Management, Journal of Public Affairs and Latin American Business Review.
Position:
Associate Dean, International Programs and Assessment