Appalachian State University professor of marketing Pia A. Albinsson has co-authored a new book, "Uber," about "one of the most innovative companies of our time."
The book is a part of the series, Corporations That Changed the World, and, in it, Albinsson and her co-author, B. Yasanthi Perera, provide a detailed analysis of the company and its success, beyond the headlines about safety and culture.
Americans are so accustomed to using Uber today that the name of the innovative ride-sharing company has almost become a verb, as in "to Uber" somewhere, and yet Uber has been around only since 2010. In less than a decade, Uber has disrupted the ride-hailing industry, from making it easier and more affordable to become an Uber driver than a cab driver to rating riders as well as drivers. As an early pioneer in using technology to create a new business model and new efficiencies, Uber is considered one of the most important case studies in the sharing economy.
However, little in-depth information exists on this innovative company. This book traces Uber's origin and evolution in the face of competitive pressures, discusses the company leadership and corporate culture, addresses such controversies as rider and driver safety and sexual harassment of female employees, and explores how the company is addressing these challenges. Students of business, entrepreneurs, and anyone interested in the development and exponential growth of the sharing economy will benefit from reading this book.
The book's publisher, Greenwood — an imprint of ABC-CLIO LLC — says "Uber" provides key insights into the inner workings of the Sharing Economy and delivers a comprehensive overview of Uber's technological innovations, global expansion and business model. It also explores the leadership challenges faced by founder Travis Kalanick and reveals how the company has addressed reports of a sexist corporate culture.
Drs. Albinsson and Perera have collaborated previously, having co-authored The Rise of the Sharing Economy: Exploring the Challenges and Opportunities of Collaborative Consumption in 2018.
About Dr. Pia A. Albinsson
Albinsson currently holds the John W. Guffey Jr. Professorship in the Walker College of Business at Appalachian, where she has taught since 2009. Her research interests include collaborative consumption, consumer activism, sustainability and advertising effectiveness.
Her work has been published or is forthcoming in the European Journal of Marketing, the International Journal of Retailing and Distribution Management, the International Wine Business Research Journal, the Journal of Macromarketing, the Journal of Consumer Behaviour, the Journal of Public Policy and Marketing, the Journal of Marketing Theory and Practice, Psychology and Marketing, the Global Journal of Business Research and Advances in Consumer Research, among others.
Albinsson received the 2016 China Studies Institute Zhi-Xing China Academic Leaders Fellowship sponsored by the American Association of State Colleges and Universities (AASCU) and China Education Association for International Exchange (CEAIE). She was a fellow for Society for Marketing Advances Doctoral Consortium in St. Petersburg, Florida, in 2008, and the AMA-Sheth Foundation Doctoral Consortium in Atlanta, Georgia, in 2009. Prior to academia, Albinsson spent several years working in the tourism industry in Greece, Malaysia and Portugal, as well as with banking and marketing in her native Stockholm, Sweden.
About the Department of Marketing and Supply Chain Management
At Appalachian State University, students in the Walker College of Business' Department of Marketing and Supply Chain Management learn to drive industry initiatives that develop customer satisfaction and retention, contribute to company profits and build connections with suppliers, distributors and the community. Students majoring in marketing may select a concentration in general marketing, digital marketing or sales. Students majoring in supply chain management (SCM) learn about logistics, operations, strategic sourcing, process improvement strategies and supply chain technologies, enabling them to compete in the global marketplace and help future employers reduce costs, improve profits and expand their markets. Learn more at marketing.appstate.edu.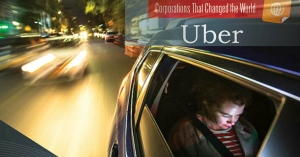 Tags: