Students are asked to wear business casual clothing for all official MBA activities or professional dress, as specified, for particular events. Activities could include assistantship hours, attending class, club meetings etc. This commitment will also be part of the eligibility criteria for scholarships and assistantships. Appropriate dress supports better recruiting, performance and professional behaviors.
Professional Dress
View business casual images on the BB&T Student Leadership Center Business Casual Pinterest board or learn more about dress codes on the Business Career Services site.
Guidelines
Clothing should be crisp, neat, pressed and never wrinkled, to project a professional, business-like image. A business casual environment enhances the image and reputation of the MBA program while allowing students to dress comfortably and affordably.
Tops
Collared shirts or polo shirts, buttoned shirts, sweaters, and cardigans are appropriate. Many tops can easily be dressed up with blazers, cardigans or sport jackets. It is inappropriate to wear tank tops, sweatshirts, or tops that are excessively tight or revealing.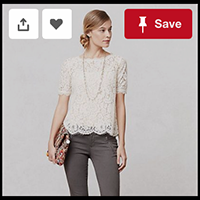 Bottoms
Dress pants, chinos, dressy capris, dresses, skirts and nice looking dress synthetic pants are acceptable. Inappropriate bottoms include jeans, sweatpants, exercise pants, short shorts, shorts, leggings or spandex.
Footwear
Appropriate shoes include loafers, dress shoes, heels, boots, flats, and other closed-toed shoes. Please avoid flip-flops, tennis shoes, and other informal shoes.
Religious and Health Accommodation
Under religious practice, belief, or health issue that conflicts with the dress code exceptions will be made.