Meet Jordan Olson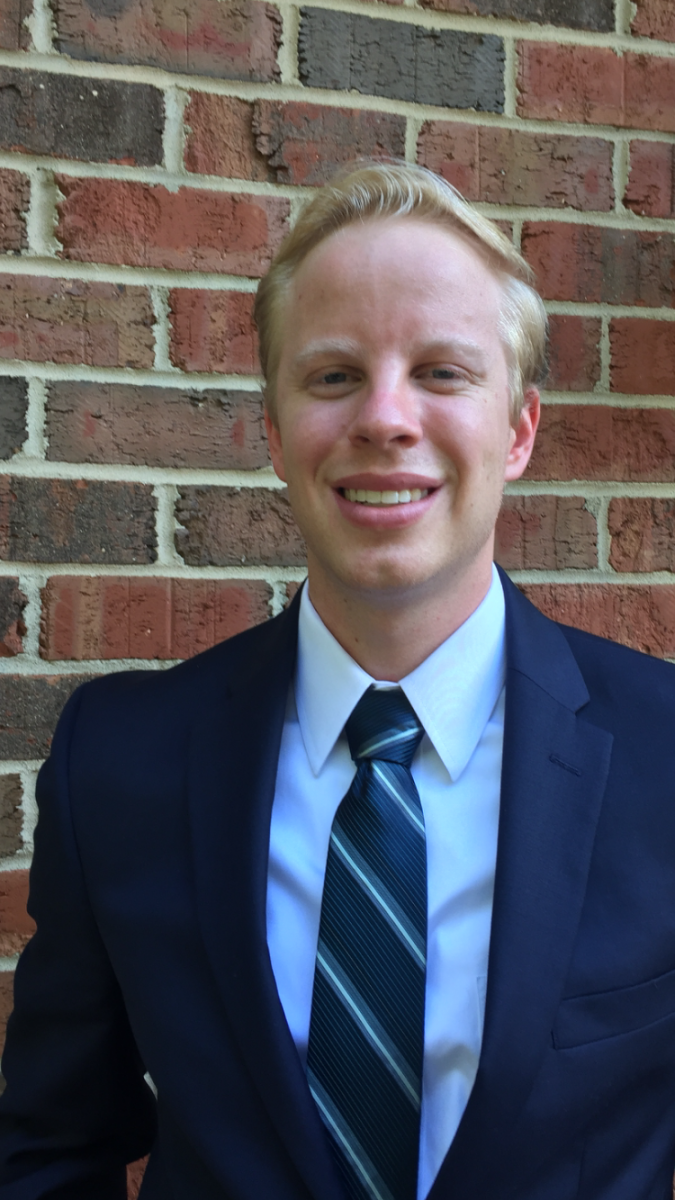 Name: Jordan Olson
Major: International Business Minor: German
Graduation Date: August 2015
Hometown: Raleigh, NC
What types of international experiences did you have as a student at Appstate?
I participated in three study abroad experiences; two faculty-led programs and one semester long program. My first faculty-led experience was to Germany for the summer semester of 2013. We spent the first three weeks in Trier and the last week in Berlin. Our week in Berlin was completely different than our weeks in Trier. In Trier, we focused on learning the German language and spent most of our time in the classroom. In Berlin, we learned about the history of Germany and spent our days going to several museums and touring the city.
My second faculty-led experience was a 2015 summer semester program in Angers, France. During this program, I studied French, International Finance, and International Marketing. This program combined App students and French students in the same classes, taught by App professors. It was extremely beneficial to have French students in our classes because we were able to form relationships with them and hang out with them outside of class, making it easy to immerse ourselves. We did a long weekend excursion to Paris which was amazing. We ate at traditional French restaurants, went sight-seeing, and had a private tour at the Louvre.
Between these two experiences I spent the spring semester of 2014 studying business and German at the University of Bamberg in Germany. All of my business classes were in German except international economics. Though I learned a lot in the classroom, I learned so much about myself from interacting with international students, overcoming obstacles while traveling on breaks, and adapting to a completely different environment from what I am used to. This experience cultured me, expanded my problem-solving skills, and allowed me to adjust to all kinds of situations, all of which companies are looking for in recent graduates. I met friends from all over the world who I still keep in touch with today.
I would highly recommend studying abroad for at least one semester as this allows time to fully adapt to a new environment and immerse yourself in the culture.
When you were searching for a job after graduation, were any of these experiences helpful in finding a job?
Yes, I was able to draw from these experiences during my interviews. I noticed employers are interested in how well students will adapt to the work environment after school and by using my experiences abroad to show how I successfully adjust to new environments, employers were more confident that I would succeed. Also, with the world becoming more and more globalized, showing employers that you have experience abroad and knowledge in a different language may give you an edge over someone who does not have any experience abroad or foreign language skills. My experience abroad and German language skills are what landed me my job at Patheon.
Where have you worked since graduation?
Since graduation, I have been with the same employer, Patheon. Patheon is a contract drug manufacturing company, which develops and manufactures products for pharmaceutical and biotechnology companies. Patheon has locations all over the world, including Germany, Japan, and Australia. I work as a credit and collections specialist, handling our accounts in The Netherlands, Germany, Austria, and St. Louis. I communicate with customers in other countries every day. I also have regular calls with the site finance teams and business management teams to discuss our accounts receivable. I work closely with site Controllers, site Accountants, and our Treasury Department.
What are your long-term career goals? How has your International Business major and your international experiences at Appstate contributed to helping you reach these goals?
One day I would like to be Head of Treasury and/or CFO at a global company. My international experiences at Appstate have contributed to my goals by allowing me to learn business practices at a global level. Classes such as International Economics and International Finance have given me the knowledge of how businesses operate globally. My next step is to attend graduate school in London starting fall of 2017 to obtain a Master's degree in international finance.
Any advice for other international business majors hoping to find a job in the field of international business?
Take advantage of the study abroad opportunities App offers and do as many as you can. They are a great way to learn about globalization and the perfect opportunity to find your strengths and weaknesses and improve upon those weaknesses. Start looking for jobs as soon as possible and sign up for practice interviews with employers as these will help you prepare for the interview at the job you want. Also, keep looking for jobs that have an international aspect to them and don't settle for something else if you really want that international aspect. It took me five months to find a job where I could use the skills I obtained from my major and minor. My current position is allowing me to improve upon these skills.