Meet Sophia Montesclaros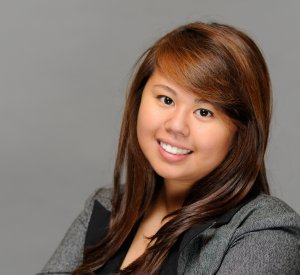 Name: Sophia Montesclaros
Major: International Business
Destination: Germany- Denklingen
When Sophia Montesclaros left America in 2015 for her international internship, she was an aspiring ASU graduate and a hardworking student. When she returned, Sophia's international and business experiences made her an ideal candidate and helped her get a position with an international supply chain company.
Sophia graduated from Appalachian as an International Business major in May 2015. During her time at Appalachian, Sophia accepted an internship in the small town of Denklingen located in Bavaria, Germany. For ten weeks, Sophia worked for Hirschvogel, a company that creates and supplies steel and aluminum parts to car manufacturers in four different countries. She found this through her German teacher, Dr. Kevin Kennedy. Dr. Kennedy is the Appalachian State University contact for the Hirschvogel internship, which is available for students with background in both German and Business.
While at Hirschvogel, Sophia worked closely with the human resources, recruiting, and marketing departments. Learning and understanding how the different departments worked closely with each other was a key takeaway from her time abroad. Sophia traveled to local Gymnasiums (high schools) to inform students about apprenticeship opportunities with Hirschvogel, got to sit in on interviews, and helped with office organization and computer work. Her duties varied weekly, which gave her an overall well-rounded work experience. While at Hirschvogel, Sophia spoke mainly German (even on lunch breaks!), using English only when she needed clarification on instructions. She reported weekly back to Appalachian to ensure that she was on track and would receive proper credits for the internship. The beautiful view of the Alps made the early morning commute to work well worth her while.
Sophia has recently begun a position with VRG Components as their corporate recruiter. She believes that her internship strongly influenced her placement with VRG because she will be completing similar duties for them. VRG's market is predominantly located in Europe, so Sophia will definitely be applying her international experiences to her new position. As recruiter, Sophia is seeking applicants with bilingual and international experiences. Her coworkers have been easy to relate to because many of them have also spent time living and working abroad. Networking is an essential part of the business community today, especially for a recruiter and Sophia feels her time in Germany boosted her confidence in going outside of her comfort zone at such events.
The International Business major works to prepare students for experiences such as Sophia's so that through their time in the classroom and abroad, students can develop their cultural awareness, foreign language skills, and international business skills to prepare them for future job opportunities. Sophia encouraged students to pursue an internship abroad saying, "I believe an international internship is essential and works wonders when interviewing because it demonstrates that a person can take risks by going abroad." If you are interested in learning more about the International Business major or participating in a faculty-led study abroad program, visit our website, http://international.business.appstate.edu.