Spring 2022 Commencement
May 7, 9:00 a.m.
Spring 2022 commencement ceremonies will be held Friday and Saturday, May 6–7. The Walker College of Business ceremony will be held at 9:00 a.m. on Saturday, May 7. Visit the Office of the Registrar website for important information about applying to graduate. Learn more about the Spring 2022 ceremonies on the university's commencement website.
Mace Bearer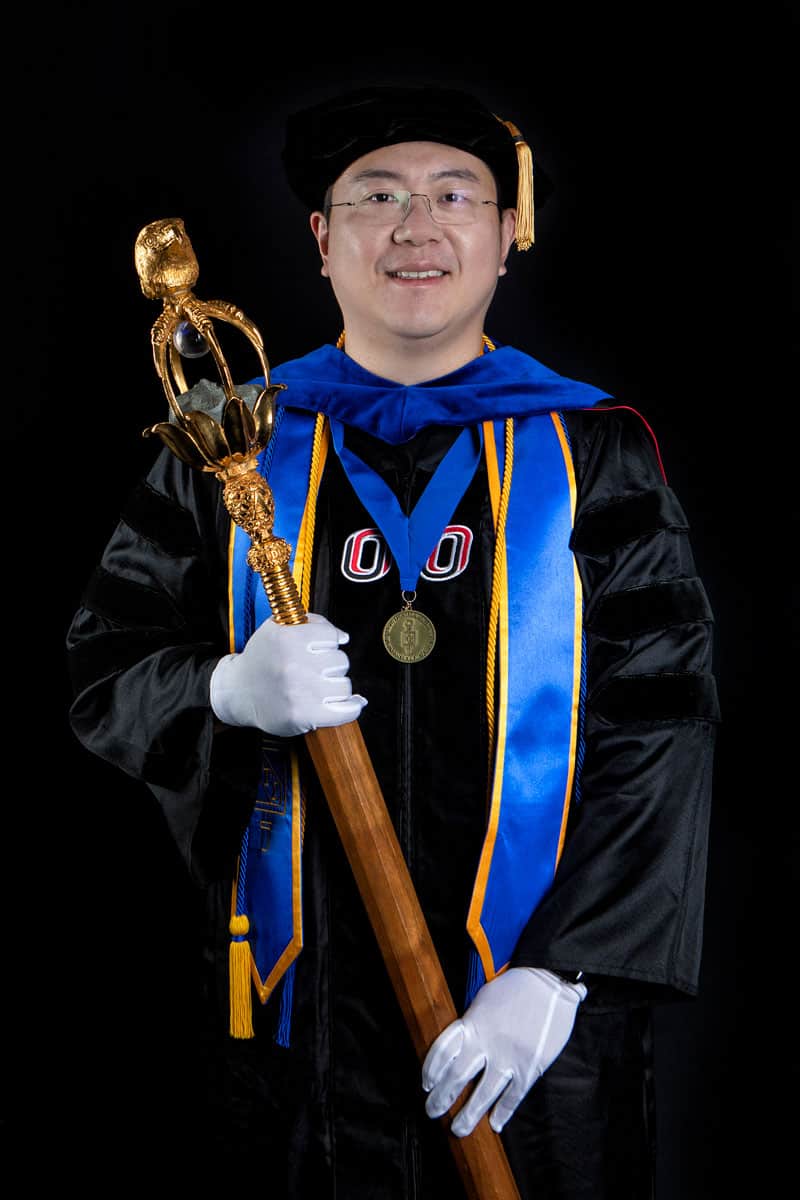 Dr. Jason Xiong
Walker College of Business
Saturday, May 7
9 a.m. ceremony
Dr. Xiong joined the Department of Computer Information Systems in 2016. He received the 2022-23 Board of Governors Appalachian State University Excellence in Teaching Award for the Walker College of Business.
A message from the Dean
As we approach graduation, all of us in the Walker College of Business are feeling proud of your hard work and determination. You have demonstrated the strength and resilience to succeed as you transition from college to career and beyond. I wish you all the best as you go forward in support of the mission of the Walker College of Business: to be ethical, innovative, and engaged business leaders who positively impact our community, both locally and globally. I hope you'll stay in touch, as you will always be a valued member of our Appalachian family.