Dan Fogel
Dan Fogel is an Executive Professor of Strategy and Director of the Graduate Program in Sustainability at Wake Forest University. Previously, he has held academic positions at the University of Houston, Tulane University, and the University of Pittsburgh, and he has been a senior manager at two oil companies and a hospital system.
Specializing in strategic management, especially innovation processes in firms, including those located in emerging and transition economies and in emerging industries, Dr. Fogel's research and teaching focuses on environmental sustainability, global sustainable business and strategy, strategic change management, and innovation for medium and large organizations. He encourages organizations to adopt sustainability practices and principles as part of their core strategies.
Dr. Fogel recently published Strategic Sustainability: A Natural Environmental Lens on Organizations and Management, which explores the marriage of sustainability and organization theory and practice and outlines how organizations can implement environmental sustainability science, theories, and ways of thinking to become more competitive.
Dr. Fogel has worked extensively as a consultant nationally and internationally for diverse organizations, such General Electric, Motorola (Brazil), Lockheed Martin, Lucent (Brazil), TESS (Brazil), AT&T and Bank of America, and spoke at Appalachian State University's 2016 Global Opportunities Conference. He earned his bachelor's and master's degrees from the Pennsylvania State University and his Ph.D. from the University of Wisconsin.
About Wake Forest University's Graduate Program in Sustainability
The Master of Arts in Sustainability Graduate Program is a distinctive, interdisciplinary one-year program that combines the social sciences, humanities, natural sciences, management and law. The program is housed in the University's Center for Energy, Environment and Sustainability, which strives toward a sustainable future through research, public engagement, and leadership in academia, government, non-profit, and corporate areas. The center aims to make observable and significant progress that transcends traditional academic boundaries.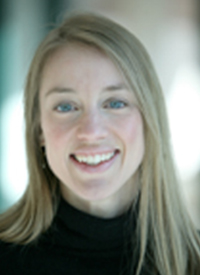 Nicole Miller

Ms. Nicole Miller is Managing Director of Biomimicry 3.8, where she serves as director of client services. She speaks publicly on how biomimetic design in products, cities, and agriculture can bring about a new level of resilience to our economy and ecosystem, which in turn spur new levels of social equity.

Prior to this position, Ms. Miller worked as managing director of the Montana World Trade Center to increase global business opportunities for Montana companies by developing and implementing programs to accelerate the transformation of Montana companies into globally recognized, export-oriented and innovation driven businesses. Prior to joining MWTC she was Director of International Sourcing for Overstock.com, where she built the global sourcing division from scratch into integral role in the company contributing to over $35 Million in sales. Through her work in sourcing she became dedicated to improving the company's social and environmental compliance standards. In 2009, Nicole created an internal standard and to reduce impacts of the company's supply chain and private label products and provide transparency to Overstock.com customers.

Ms. Miller holds a bachelor's in Business Administration from the University of Montana. She is a Fellow of Columbia University's American Assembly Next Generation Project- a review of U.S. Global Policy and the Future of International Institutions. She has been featured in The Wall Street Journal, Digital IQ Magazine and received the Utah Business "Forty under 40" Award for her work at Overstock.com. In 2010 she was appointed to the U.S. Industry Trade Advisory Committee- public-private partnership jointly managed by the U.S. Department of Commerce and the Office of United States Trade Representative that engages business leaders in formulating U.S. trade policy- for Small and Minority owned Businesses. She is also a Montana Ambassador, appointed by Governor Brian Schweitzer. Nicole serves on the Board of Directors for Montana Community Development Corporation and the University of Montana School of Business Administration Montana Academy of Distinguished Entrepreneurs. Nicole is a co-owner of House Design Studio, a small business in Missoula, Montana, selling modern, contemporary and sustainably crafted furniture, home décor, gifts and interior design services.
About Biomimicry 3.8
Biomimicry 3.8 is the world's leading bio-inspired consultancy offering biological intelligence consulting, professional training, and inspiration. A Certified B. Corp. headquartered in Missoula, Montana, we train, equip, and connect changemakers with nature's 3.8 billion years of brilliant designs and strategies. Our founders developed the biomimicry methodology and training programs now employed around the world, allowing us to work with a diverse set of inspired clients, professional learners, and partner organizations to share the power of biomimicry. Learn more at Biomimicry.net
Brad Sparks
Brad Sparks is an Executive Director with KPMG Global Corporate Citizenship, where he focuses on integrating corporate responsibility across the KPMG global network – developing Corporate Citizenship strategies, representing KPMG at global sustainability events and reporting progress to KPMG leadership. Mr. Sparks works closely with KPMG's Global Climate Change & Sustainability Services, which provides client services on a range of sustainability issues. Brad serves as KPMG's Liaison Delegate to the World Business Council for Sustainable Development and the project manager for KPMG's involvement with the International Integrated Reporting Council's Business Network.
Previously, Mr. Sparks served as a Director with KPMG Advisory, assisting clients with a variety of corporate responsibility initiatives, including sustainability strategy, sustainability reporting and corporate ethics. He began his career with KPMG as a financial statement auditor, and other professional experiences include serving as a labor standards monitor in Bangkok, as a sustainability advisor with KPMG in South Africa, and as an internal auditor with Gateway computers.
Mr. Sparks is a Certified Public Accountant (CA, NC) and a Certified Fraud Examiner. He received an MBA with a focus in Sustainable Enterprise from the University of North Carolina at Chapel Hill and a Master of Science and BSBA in Accounting from Appalachian State University.
About KPMG
KPMG is a professional service company, being one of the Big Four auditors, along with Deloitte, EY and PwC. Seated in Amsterdam, the Netherlands, KPMG employs 174,000 people and has three lines of services: audit, tax, and advisory.