Speaker Name: Bonnie Schaefer
Speaker Title: Owner
Speaker Company: Westglow Resort & Spa
Westglow Resort and Spa Website
Listen to the podcast
CEO Lecture Video - Dr. Bonnie Schaefer

Executive Luncheon Lecture Video - John Pfeifer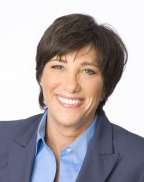 Dr. Bonnie Schaefer served as the October 13 Boyles CEO lecturer. Dr. Schaefer is the owner of the world-class Westglow Resort & Spa and former co- CEO and co-Chairman of the Board of Claire's Stores, Inc., the leading international costume jewelry and accessories retailer for tweens, teens and young adults.
Having began her career at Claire's Stores in 1987 as a sales associate, Dr. Schaefer worked in various roles and along with her sister, Marla, was eventually elected co-Chairman and co-CEO by the Board of Directors. During their tenure, the company's shareholder value increased by approximately 200 percent.
Dr. Schaefer is a dedicated philanthropist and activist for women's rights. Among other organizations, she is actively involved with the Women's Media Center, which works for greater visibility and power for women; Equality Now, which improves conditions for women and girls around the world; and the Ms. Foundation, which fights to eliminate barriers for all women.
Dr. Schaefer attended the University of Miami and Skidmore College and received her honorary doctorate from Appalachian State University in 2012.