Will Sears is the executive director of development at the Walker College of Business. A 1994 graduate of Walker College, Will joined the College of Business in Summer 2012 after a great deal of success and experience in sales and sales leadership.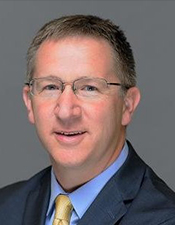 Sears spent nine years with Pfizer Pharmaceuticals in cardiovascular sales, where he won numerous awards. After Pfizer, he relocated to Boone to be Vice President of Development and Director of Sales at Echota. During seven years of his leadership, Echota grew from 209 vacation homes to more than 500.
To learn more about Walker College development, please visit our giving site.
Position: Executive Director of Development
Phone: 828-262-6231
Office: 4122 Peacock Hall
Email: searswill@appstate.edu