About the MS in Applied Data Analytics Degree
Appalachian State University offers a Master of Science in Applied Data Analytics. This STEM designated degree provides students with not only the technical skills to work with data, but to do so within the business context. International students will enjoy 36 months (3 years) of Optional Practical Training (OPT). The program develops business professionals who understand and can apply data analytics concepts, techniques and tools to promote effective organizational decision-making and problem-solving.
Five Program Concentrations: Students may pursue a concentration in health care, marketing, supply-chain management, sustainability, or interdisciplinary analytics.
Admission requirements and GRE/GMAT waiver qualifications


Appalachian data analytics students win 2018 Charlotte Hackathon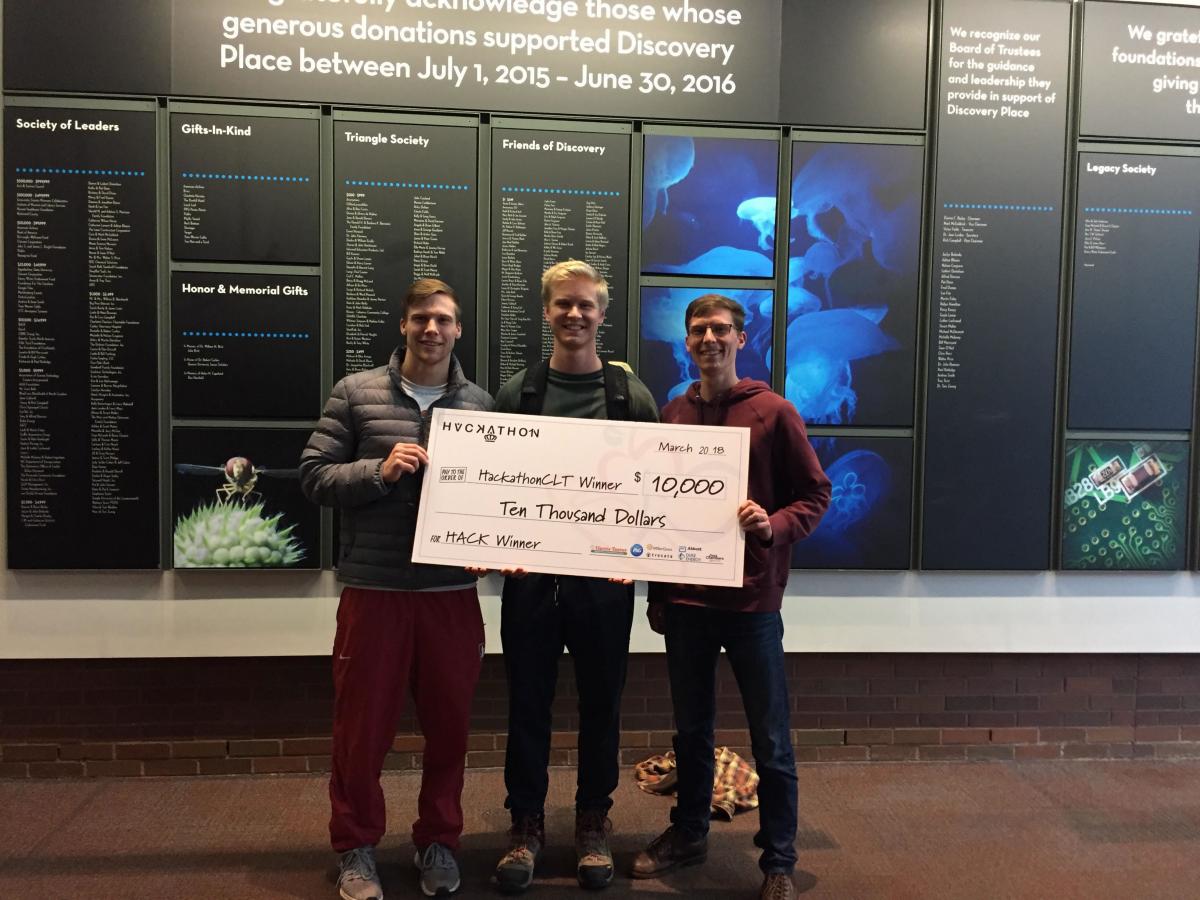 Students from Appalachian State University earned the top honors in the 2018 Charlotte Hackathon March 23-24, winning a $10,000 prize for their work. The students—Cameron Barnett, Daniel Emery and Kiefer Smith—are earning master of science in applied data analytics degrees from Appalachian's Walker College of Business. Click here to read more about this exciting achievement.
Upcoming Events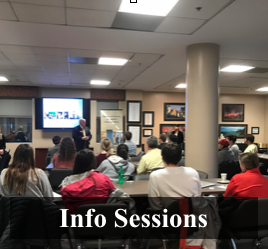 High Job Demand
Organizations increasingly rely upon both structured and unstructured large-scale data for operational and strategic decision-making. To help bridge the gap between demand and skills, Appalachian created the Master of Science in Applied Data Analytics in 2016. The US Bureau of Labor predicts a 24% increase in demand for jobs with data analytics skills over the next eight years.
Learning Application
Graduates of the program will have an integrated knowledge of business and analytics concepts, approaches and tools. Students will utilize established research centers and relationships with companies to capitalize upon opportunities to work with the business community, allowing them to learn firsthand how to apply knowledge gained through the curriculum in a real-world setting.
Program Facts
MS in Applied Data Analytics consists of 36 credit hours, 27 core hours and 9 hours of electives.
An accelerated prerequisite program will make it possible for the program to be open to all undergraduate majors who want to apply. Students may complete the program in one year by attending full-time, or in two years by attending part-time.
Students may choose a concentration in health care analytics, marketing analytics, supply chain analytics or sustainability analytics. Students wishing to pursue a more general approach to the degree may choose an interdisciplinary track.
Students will benefit from a dedicated academic advising and a career services office to assist students with programs of study, and professional, leadership and career development opportunities.
Graduates have a blend of business knowledge, analytics skills, and the ability to participate effectively as a business professional.
Scholarships/Assistantships
Scholarship opportunities are available to assist students with costs associated with the MS in Applied Data Analytics at Appalachian State University, such as tuition, books, software, conference presentations, international travel, etc. Selection criteria include academic standing, financial need, and reason for applying.
Assistantships are paid employment. All full-time, on-campus degree-seeking students are eligible for assistantships within their home departments and in other offices on campus.
Please visit here for more information.