2023 Analytics Summit Speakers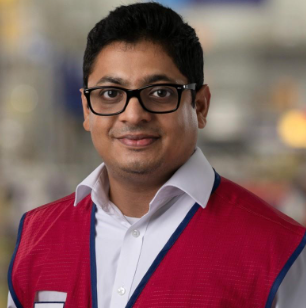 KUNAL DAS is the Vice President of Data Analytics & Computational Intelligence for Lowes' Companies, Inc. He currently sits on the Global Editorial Board of Chief Data Officer Magazine. Das works with data scientists, data engineers, data analysts, software engineers, UX designers, and product managers to bring AI/ML- powered data products to life. He works across all retail business functions, such as merchandising, supply chain, marketing, digital, and stores to deliver business analytics and insights leveraging Lowe's big data platform. Das has more than 16 years of experience across analytics and data science and has held several leadership roles at Target and Aon Hewitt before joining Lowe's in 2015.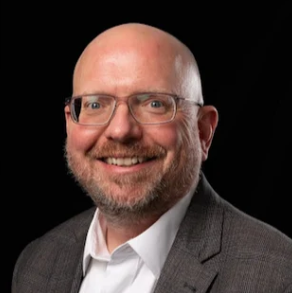 RICK SEARS has worked in higher education research since 1997. Beginning in higher education database publishing and moving into institutional research and analytics at the Community College of Philadelphia, University of Arizona, New York University Abu Dhabi, and Appalachian State University. As Director of Strategic Analytics and Institutional Research, Rick and his team focus on predictive analytics to aid in student success initiatives throughout the institution. Additionally, the office provides extensive reporting and descriptive analytics dashboards for internal and external constituents. The Office of Institutional Research, Assessment & Planning (IRAP), as a primary source for institutional data, equips the Appalachian State University community to make data-informed decisions that contribute to continuous improvement and institutional success.
Rick's topic will be the installation, implementation, and success of Analytics in the university.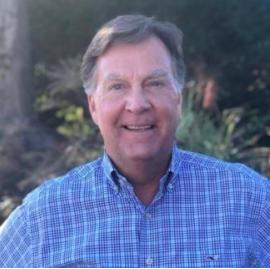 BRIAN DALGETTY is the Founder and Chief Innovation Officer of WizeView, a Healthcare technology company that uses image analytics, AI, and machine learning to transform medication management and value-based care. Previously he spent 20 years as an IBM executive focused on the "Internet of Things", new business development, launching new products, solutions, and brands, and starting several new business units. He is a Founding member of the IBM Watson IoT business unit and IoT Division, responsible for establishing the marketing, portfolio management, and industry solutions teams, a Founding member of the Industry Solutions Division within IBM Software Group, and a Founding member of the Sensors & Actuators EBO (emerging business opportunity) and established the IBM Sensor Solutions business focused on the Internet of Things (IoT/M2M).
The topic of his discussion will be Healthcare Analytics.
MATTHEW HEFNER is an Environmental Data Scientist for the Research Institute for Environment, Energy, and Economics. Matt earned his Master's in Mathematics at Appalachian State and stayed on to lecture in the Mathematical Sciences department for several semesters before joining the RIEEE team. He is in the midst of an annual update of the CDIAC dataset and beginning to work with data-intensive researchers across campus connected with RIEEE.
Matt's Topic will be the use of Analytics in environmental planning.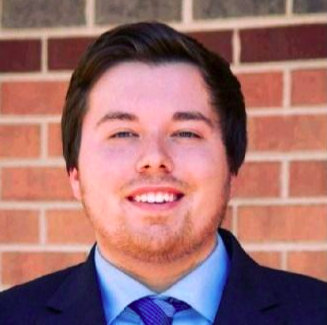 CYRUS RATTLER, CPA, CFE is Business Advisory Manager at Frazier & Deeter, LLC in the Charlotte Metro area. was previously Process Risk and Governance Manager and specializes in Inventory Analysis and Valuation, Regulatory Compliance, Process Design, and Policy Analysis. He leverages data analytics and accounting knowledge to manage large projects involving business transformations, including acquisitions, mergers, and initial public offerings.
Cyrus' topic will be Fraud Analytics.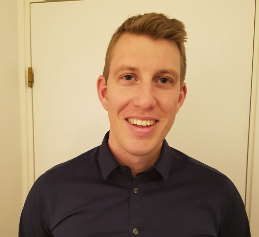 JESPER HOLST is the Manager of Operational Planning for Service Market Logistics North America at Volvo Group. In his current role, he combines Supply Chain, PM, and analytics skills with a focus to drive the Advanced Analytics journey. I want to bring Supply Chain to the forefront using all the possibilities that Advanced analytics, AI, and Machine learning can bring. Jesper is the co-author of Rebalancing the supply chain for greener and more cost-efficient logistics solutions: A case study at Volvo Parts Corporation.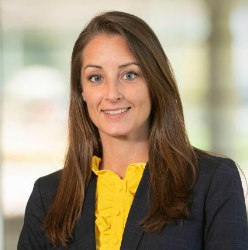 DANA E. HARRISON is an Associate Professor of Marketing, Chair of Management, Marketing, and Supply Chain, and Director of MBA Programs at East Tennessee State University. Prior to academia, she spent many years focusing on sales and marketing in the software industry.
Dr. Harrison is the co-author of the Essentials of Marketing Research (6th edition, McGraw Hill), the Essentials of Marketing Analytics (2nd edition, McGraw Hill), and Analytics-Based Selling (under contract, Chicago Business Press). She currently serves as an Associate Editor for the Journal of Marketing Theory and Practice, as well as on the Editorial Review Board for the Journal of Business Research and Journal of Marketing Education.
She is currently the secretary/treasurer for the Academy of Marketing Science and the Program Chair/President- Elect for the Society of Marketing Advances.
Dr. Harrison's topic will co-present with Dr. Chelsie Dubay on the successful life-long education habits by Analytics Professionals.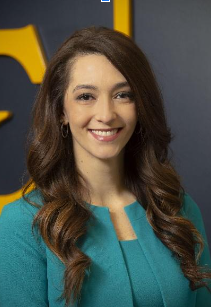 CHELSIE DUBAY currently serves as a Clinical Instructor and Director of Instructional Design for the Department of Computing at ETSU. Previously, she worked as an instructional designer and software trainer for over fifteen years.
Her research interests include learning experience design and usability studies, culturally responsive teaching, and engagement
strategies in online and hybrid classrooms.
Dr. Dubay will co-present with DR. DANA HARRISON at the Analytics Summit on the successful life-long education habits by Analytics Professionals.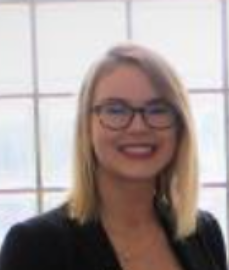 KEIRSTEN HENSON, MBA is Corporate People Analyst at Danaher Corporation in Washington, D.C., specializing in People Analytics | Diversity & Inclusion, with Talent Management Focus. At Veeva System, Keirsten drove workforce growth using impact analyses and predictive analytics to actively produce 10,000 employees in 2.5 years.
Keirsten's topic will be on People/Talent Analytics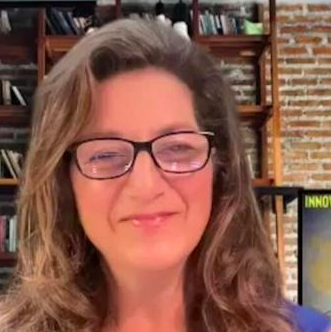 TERESA SPANGLER is the Chief Executive Officer of Plazabridge Group, along with being a social entrepreneur, innovation expert, growth strategist, author, and speaker. She has worked for global brands like Tom Peters Company and Red Hat Software where she held senior executive positions and was responsible for leading revenue growth pre-and post-IPO. In addition, she has founded and led several of entrepreneurial organizations through growth milestones including venture capital funding, IPOs, an innovation consultancy, and technical services company. She is the mastermind behind the GameDay Decisions Analytics Platform™, an integrated artificial intelligence and machine-learning platform as a service to "Simplify the Art and Science of Decision Making."
Teresa's topic is a "10-Point Plan for a Data-Driven Culture"