Accounting alumna Ashley Harbinson Ensley '05, '06 was recently featured in accounting firm Dixon Hughes Goodman's Path to Partner series, a four-part podcast with inspirational interviews of the organization's "most esteemed female leaders."
Ensley is an assurance partner in DHG's Fort Worth, TX office.
The podcast series celebrated of Women's History Month and is part of a larger series of podcasts, Life at DHG.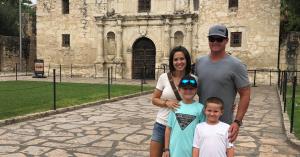 Tags: