Appalachian State University Professor Dwayne McSwain, along with co-authors Ronny Daigle from Sam Houston State University and David Hayes from James Madison University, received the "Best Teaching Innovation Paper" award from the Forensic Accounting Section of the American Accounting Association (AAA).
The award was presented during the AAA annual meeting, which was held virtually Aug. 10-13. During the meeting, more than 500 members presented their research and teaching efforts and more than 1,300 members participated.
McSwain is a professor of accounting in the Walker College of Business. In their paper, "Solving the 'Mystery' of Profiling Fraud: Teaching Students About Occupational Fraud by Examining Episodes of Mystery Diners," the authors developed a case to help students learn about the many different aspects of occupational fraud by reading the Association of Certified Fraud Examiners (ACFE) Report to the Nations on Occupational Fraud and Abuse (Report) and applying what they learn to one of two episodes of the television show Mystery Diners, which features an undercover fraud investigation in a restaurant setting. Instructors can modify the case for other episodes (more than 100 are available) and further editions of the ACFE Report. Feedback shows students found the case valuable and enjoyable.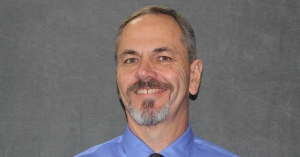 Tags: