Kim Zahller, an assistant professor of accounting in Appalachian State University's Walker College of Business, has received the Ursel K. Albers Academic Mentor of the Year Award from the Institute of Management Accountants (IMA).
IMA is the worldwide association of accountants and financial professionals in business. The Albers Award recognizes an academic mentor who demonstrates exceptional commitment to an IMA student chapter and who meets the standards set by Ursel K. Albers, who was the first recipient of the National Mentor Award, in providing student leadership and career guidance.
Dr. Zahller serves as the campus advocate for the Institute of Management Accountants and is also the faculty advisor for the Appalachian State Student Chapter of the IMA. She is a member of the American Accounting Association and the Institute of Management Accountants.
The award was presented during the 2022 Global IMA Conference, held June 12-15 in Austin, TX.
About business clubs and student organizations in the Walker College
Clubs and organizations are an important part of the Appalachian experience. Part of Appalachian's mission is to help students develop skills so they will become good citizens and strong contributors in their communities. Joining a business-oriented club further develops students as professionals and, along with their major coursework, helps orient members to their fields of choice. Learn more at business.appstate.edu/clubs.
The Appalachian accounting degree
Every spring semester, the majority of Appalachian accounting students receive academic credit for their participation in full-time, off-campus internships in accounting firms and industry. The majority of these students receive full-time permanent job offers as a result of their internship. The Department of Accounting has built a strong reputation for excellence in accounting education, and is highly regarded by accounting employers in North Carolina and throughout the Southeast. Accounting graduates are recruited by the largest international, national, and regional accounting firms as well as local accounting firms, industry and government agencies. The Department of Accounting offers the Bachelor of Science in Business Administration (B.S.B.A.) degree and the Master of Science (M.S.) degree in Accounting. Learn more at Appalachian at accounting.appstate.edu.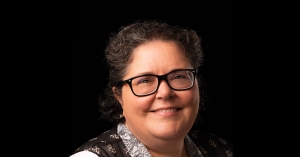 Tags: