Kevin Eller, an associate professor of accounting and director of accounting internships for Appalachian State University's Walker College of Business, was featured in a recent article from Zippia.com about "what aspiring graduates can do to start off their careers in an uncertain economic climate."
The featured panelists offered advice on where the job market for recent graduates is heading, as well as how young graduates entering the industry can be adequately prepared.
Here's what Dr. Eller had to say.
In your opinion, what are the biggest trends we'll see in the job market given the pandemic?
I think the biggest pandemic-related trends in public accounting involve remote/virtual work. The pandemic forced employees at all levels, as well as clients, to embrace remote work. Public accounting firms have generally reserved remote/virtual work for manager-level and above, but this changed literally overnight. From my discussions with firms, it seems that some level of remote work is here to stay even after the pandemic ends. For instance, many audit clients have realized that a portion of the audit can be completed remotely rather than on site, which results in a cost savings to the client. I think remote work is here to stay in some capacity at all levels, including entry-level positions. New hires should be expecting this, especially at larger firms.
What technical skills stand out to employers?
Skills in data analytics really stand out to potential employers in the field of public accounting, particularly in larger firms. In addition, firms are looking for employees who are always striving to learn and willing to seek out answers. I heard a story from one firm about an intern who was given a task with a time budget of around 12 hours. Using resources and tutorials found on YouTube, the student figured out a way to complete (and essentially automate) the task in Excel, and it only took around two hours (and in the future the task would take just a matter of minutes due to the automation). The firm was extremely impressed by this student's initiative, and the student received a full-time job offer. The firm representative commented, "that is the kind of employee we are always looking for." Lastly, communication skills and critical thinking skills have been and continue to be important to employers in accounting.
How have salaries changed over time in your field?
From what I have seen at the entry level, compensation in public accounting has been stable in recent years, and only modest increases are expected this coming year. However, demand in public accounting is still very strong and will likely continue growing. As has been the case for many years, opportunities for significant increases in compensation in public accounting come through advancement and promotion.
About Appalachian's Accounting Program
The Department of Accounting with Walker College has built a strong reputation for excellence in accounting education, and is highly regarded by accounting employers in North Carolina and throughout the Southeast. Accounting graduates are recruited by the largest international, national, and regional accounting firms as well as local accounting firms, industry and government agencies. The Department of Accounting offers the Bachelor of Science in Business Administration (B.S.B.A.) degree and the Master of Science (M.S.) degree in Accounting. The faculty and staff in the department are deeply committed to the success of our students. Learn more online, accounting.appstate.edu.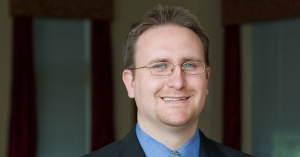 Tags: