Dr. Scot Justice, an assistant professor of accounting at Appalachian State University, recently published a practitioner article in The CPA Journal entitled "Considering the Longer-Term Effects of Letting Star Employees Get Away with Ethical Violations."
Justice worked in collaboration with Dr. Dana Hermanson of Kennesaw State University to explain how leniency with star employees can lead to average employees being more likely to get away with similar ethical violations, greatly weakening the control environment and increasing fraud risk.
The researchers also convey the implications of such leniency with star employees for CPAs in corporate, not-for-profit and audit settings.
The work builds upon an article the authors published in 2018 in the Journal of Forensics and Investigative Accounting.
The article was published in the April/May 2021 edition of the CPA Journal which is published by the New York State Society of CPAs; you can read it in full at www.cpajournal.com.
About faculty research in the Walker College of Business
Walker College of Business faculty produce and disseminate extensive research through both academic and professional communities. In the last five years, faculty members have published approximately 400 peer-reviewed academic journal articles, 130 conference proceedings and made more than 400 conference and professional presentations in 170 different venues. In total, the faculty has produced more than 700 individual intellectual contributions in basic discovery research, more than 400 contributions in applied or integrative research and 240 contributions in teaching and learning research. For more information, visit business.appstate.edu/faculty/research.
June 24, 2021
Marisa Shadrick
BOONE, N.C.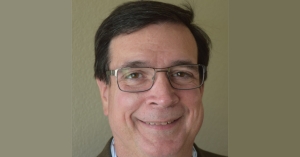 Tags: