Mr. Kyle Allen has been named executive director of development for the Walker College of Business at Appalachian State University.
Allen brings a wealth of experience in fundraising, having most recently served as a director of development for the Haslam College of Business at the University of Tennessee (UT). During his tenure at UT, Allen raised more than $20 million in donations. In the Haslam College, Allen contributed to the successful completion of the Join the Journey Campaign, which raised over $260 million dollars and was instrumental in securing gifts to establish UT's first department of real estate.
Prior to Allen's time with UT, he worked for the single-A affiliate of the Atlanta Braves -- the Rome Braves -- as an account representative.
Allen earned his bachelor's in business from Georgia College and State University and his MBA from the University of Tennessee.
As executive director at Appalachian, Allen will lead advancement efforts for the Walker College and serve as a member of the Appalachian Advancement team.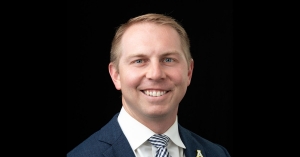 Tags: