Residents of the High Country are invited to participate in the Boone Film Festival, an event that Appalachian State University alumnus Jason Berry '02 says "provides a forum to celebrate the stories of adventure, environment and culture found in the Appalachian Region."
Berry, a local entrepreneur from Hickory, NC, earned his bachelor's degree in management and marketing from the Walker College of Business before co-founding the Boone Film Festival in 2015.
According to an article from artsnownc.com,
It all began a little over a year ago when three friends were enjoying a few beers at a local bar. Bill Ireland, Russ Hiatt and Jason Berry were talking about the Banff Film Festival, which visits Boone each year as part of it's world tour. There's a running joke around town: "Boone does Banff better than Banff does Banff!" The guys started thinking, "What if Boone had it's own film festival? The people of Boone have their own, unique stories to tell." And so, the Boone Film Festival was born.
Along with an interest in outdoor films, his business education and the relationships Berry has cultivated with local businesses throughout his experience will play a key role in growing the film festival.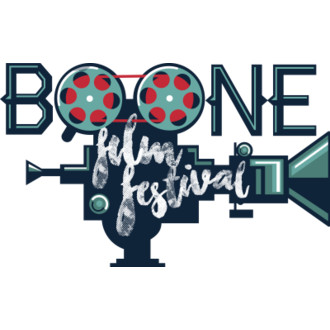 Already, the festival has outgrown the original 400-seat venue, selling out the inaugural event in 2016 in just ten days. The 2017 event will be held in Appalachian State University's Schaefer Center for Performing Arts.
Berry was formerly president of Boone-based Footsloggers Outdoor and Travel Outfitters, an organization at which he served in a variety of roles. Through Footsloggers Berry has created and cultivated business-to-business relationships, helping the serial entrepreneur identify new and shifting business opportunities – like film festivals.
According to the festival website, the 2017 event will take place during the last weekend in September. The youth class films will be screened Thursday, September 28 at Watauga High School's Ross Auditorium. Films in the Culture, Environment, and Adventure categories genres will be screened on Saturday, September 30, with the day being culminated with the Awards Ceremony. September 30 events will be held in the Schaefer Center. A $1,500 award will be given for Best In Show Appalachian Region Film, and $750 prizes will be given for Best Culture Film, Best Adventure Film, Best Environment Film, and Best Youth Film Submission. Filmmakers of all skill levels are encouraged to submit their work to the festival by Friday, June 30 (5:00 p.m.) for consideration.
For more information, or for screen times and tickets, visit the festival website.
About Appalachian's Department of Management
The Department of Management offers undergraduate and graduate degree programs to prepare students for a variety of managerial responsibilities in today's dynamic environment. Management students acquire relevant knowledge and skills necessary for success in a variety of small, medium and large organizations. The department offers two undergraduate Bachelor of Science in Business Administration (BSBA) degree programs: the major in Management (MGT) and the major in Hospitality and Tourism Management (HOS). The department also offers minors for both business and non-business majors in entrepreneurship, human resource management, and sustainable business. At the graduate level, the Industrial-Organizational Psychology and Human Resource Management Program (IOHRM) is an interdisciplinary Master of Arts degree program offered jointly by the Department of Management and Department of Psychology. Also, management faculty provide instruction in the Master of Business Administration (MBA) program offered by the Walker College of Business. Learn more.
About Appalachian's Department of Marketing
The Department of Marketing, students gain hands-on experience by identifying problems, developing plans, and implementing programs with faculty interaction in a supportive, collegial learning environment. Specific topics examined and taught include consideration of the underlying determinants of buyer behavior, product management, managing promotional activities, the elements of sound pricing decisions, product distribution, marketing research, and the social and ethical implications of marketing decisions. The department offers two undergraduate Bachelor of Science in Business Administration (BSBA) degree programs - one in general marketing and one in marketing - sales. Learn more.