Men's clothing and lifestyle brand Ole Mason Jar is officially celebrating five years in business.
Since the company was founded in 2013 by Appalachian State University alumni Filipe Ho and Bradley Rhyne, Ole Mason Jar has sold more than 2,000 shirts and 1,000 suits and — perhaps more importantly — helped feed more than 3,000 families through donations to Second Harvest Food Bank and other organizations aimed at providing food and assistance to families in need.
"We would like to thank everyone for your hand in helping us achieve such a major milestone," said co-founder Bradley Rhyne. "It's been a rewarding journey, and we look forward to the next five years."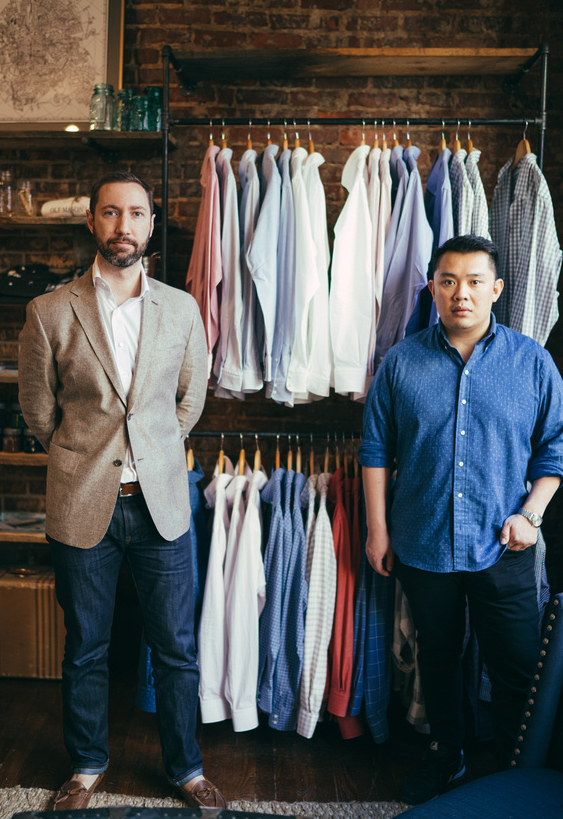 Bradley Rhyne and Filipe Ho
"When we were first talking about starting Ole Mason Jar, our main motivation was the potential to make a positive impact on the world," said Rhyne. "Over the last five years, we have partnered with multiple organizations to give back, both financially and with our time."
Rhyne added that one of Ole Mason Jar's main focuses is to support underprivileged families experiencing food insecurity. "We feel that donating amounts that translate to meals for families tells an important story." Rhyne said.
Another way Ole Mason Jar supports the community is sourcing materials from North Carolina.
"We produce 90% of what we make through factories in the state," said Rhyne. "We want to go beyond Made in USA and support jobs and economies right here in our backyard."
Rhyne earned his degree in finance and banking from Appalachian's Walker College of Business in 2007; Ho earned his degree in communication and public relations from Appalachian the same year.
Headquartered in Charlotte, North Carolina, Ole Mason Jar is dedicated to making the best shirts, accessories and sport coats right here in the USA. In addition to being online and at a physical store front in uptown Charlotte, Ole Mason Jar goods can be found in multiple stores across the country.
Learn more about Ole Mason Jar online.