Appalachian State University alumnus Edward "Mitch" Purgason '15 is a clothing designer based out of Charlotte, North Carolina. He's worked with the likes of businessmen such as Mark Cuban and Gary Vaynerchuk; athletes including Christian McCaffrey; coaches such as Jeff and Jason Capel; and many more.
In a news post from the Charlotte Observor, entitled Think Christian McCaffrey looks fly? This Charlotte designer gets the credit, the Walker College of Business management grad said "Whether they are a celebrity or not, I treat everyone the same because at the end of the day, people are people. I don't see them as clients. I see them as friends."
Purgason takes a unique approach to designing garments by understanding how each client associates memories and emotions with color and shape. In certain instances, if the fabric doesn't exist, Mitch will use his design background to create something specifically unique for its wearer down to each stitch. Each garment is 1 of 1; something Mitch takes great pride in, and he never sells the exact same fabric twice.
Learn more about Purgason's business online. stitchedbymitch.com, or read the full article.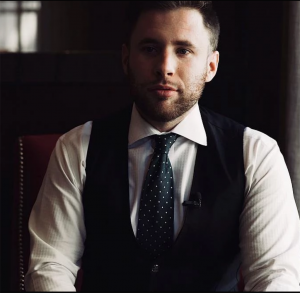 Tags: