The Appalachian Online recently shared the story of Appalachian State University alumnus Joe Miller.
A Boone native, Miller earned his bachelor's from the Walker College of Business in 2007 before moving to Colorado.
"In the ski town of Steamboat Springs," reports Senior A&C Reporter Savannah Nguyen, "[Miller] curated a taste for fine dining that inspired him to open a sushi restaurant in Boone: CoBo Sushi Bistro and Bar."
CoBo opened in May 2013, and is a one-of-a-kind dining experience in Boone offering diners the Japanese art of sushi, as well as non-traditional and contemporary menu items.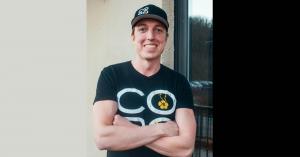 Tags: