Appalachian State University alumni Reanne Henry and Matthew Finney have been promoted to senior audit associates for RH CPAs, a multi-office Professional Limited Liability Company engaged in the practice of public accounting.
Reanne Henry ACC '16, MS ACC '17 is a native of Avery County, North Carolina. She joined RH CPAs as an audit associate in May 2018.
Matthew Finney ACC '16, MS ACC '17 is a native of Ruffin, North Carolina. He joined RH CPAs as an audit associate in July 2018.
Both Henry and Finney work in RH CPAs' Greensboro office. The organization simultaneously announced the promotion of three individuals in the group's Lexington office.
"RH CPAs is thrilled to have the opportunity to work with such talented and motivated individuals like Reanne, Matthew, Caleb, Kristie, and Matthew," said Diana Hardy, Audit Partner at RH CPAs. "We at RH are committed to promoting from within and creating an environment in which hard work and commitment to clients is rewarded. We look forward to our five new Senior Associates' continued expertise in serving our clients and facilitating the continued growth of our firm."
RH CPAs, PLLC is a member of the North Carolina Association of Certified Public Accountants and a member of the American Institute of Certified Public Accountants.
About Appalachian's Accounting Program
The Department of Accounting with Walker College has built a strong reputation for excellence in accounting education, and is highly regarded by accounting employers in North Carolina and throughout the Southeast. Accounting graduates are recruited by the largest international, national, and regional accounting firms as well as local accounting firms, industry and government agencies. The Department of Accounting offers the Bachelor of Science in Business Administration (B.S.B.A.) degree and the Master of Science (M.S.) degree in Accounting. The faculty and staff in the department are deeply committed to the success of our students. Learn more online, accounting.appstate.edu.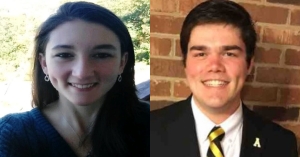 Tags: