App State student members of Beta Alpha Psi, the international honorary organization for accounting/financial information students, helped spread cheer to some Watauga County children in 2019.
Before the university's winter break, the students had hosted a gingerbread house competition in the lobby of Peacock Hall. Proceeds from that event went to purchase supplies and toys for local foster children.
The accounting students also helped coordinate a holiday party, which featured a bounce house.
"The Watauga Child Protective Services team appreciated the help of our students and faculty and noted how kind and professional they were," said BAP faculty advisor and Walker College professor of accounting, Dr. Tracy Reed. "I was beyond proud of all for the efforts for this event. We helped provide a wonderful Christmas celebration for more than 100 people without a hitch!"
About Beta Alpha Psi
The primary objective of Beta Alpha Psi is to encourage and give recognition to scholastic and professional excellence in the business information field. This includes promoting the study and practice of accounting, finance, and information systems; providing opportunities for self-development, service, and association among members and practicing professionals; and encouraging a sense of ethical, social, and public responsibility. To learn more about Beta Alpha Psi, visit accounting.appstate.edu/beta-alpha-psi.
Learn more about student organizations and honor societies offered in the Walker College of Business at business.appstate.edu/clubs.
About Appalachian's Accounting Program
The Department of Accounting with Walker College has built a strong reputation for excellence in accounting education, and is highly regarded by accounting employers in North Carolina and throughout the Southeast. Accounting graduates are recruited by the largest international, national, and regional accounting firms as well as local accounting firms, industry and government agencies. The Department of Accounting offers the Bachelor of Science in Business Administration (B.S.B.A.) degree and the Master of Science (M.S.) degree in Accounting. The faculty and staff in the department are deeply committed to the success of our students. Learn more online, accounting.appstate.edu.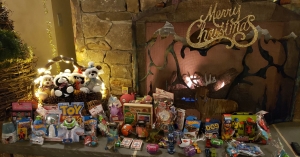 Tags: