Four members of the Walker College of Business — Randy Edwards, Rachael Beller, Grayson Farmer and Collin Cornelius — were honored during Appalachian State University's Leadership & Legacy Awards Ceremony on May 7, 2020.
Due to a state-wide, stay-at-home order related to the COVID-19 pandemic, the event was held virtually, and more than 100 students, faculty and staff members logged in to celebrate the honorees.
Collin Cornelius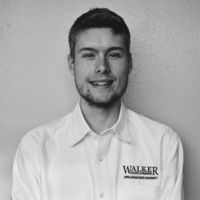 Among the celebrants was Collin Cornelius, an MBA candidate specializing in supply chain management. Cornelius earned a Ronny Brooks Award for Outstanding Leadership, which honors students who demonstrate leadership that could best be described as exemplary and exhibit the academic and personal behaviors expected of a successful leader.
Cornelius will be a two-time graduate of Appalachian, having earned his BSBA in May 2019 with a double major in Management and Supply Chain Management.
"Collin is, by all accounts, one of the most capable and self-motivated student leaders at Appalachian," said a nominator. "While maintaining a near perfect GPA, Collin serves in leadership roles for Walker Fellows and Beans to Brew... he is a quiet leader who ensures success of his teams, spotlighting those members rather than earning honor for himself."
The award is named for Ronny L. Brooks, who served as Dean of Students at Appalachian and who was a strong supporter of the out-of-class learning that fostered student development. View previous winners, studentaffairs.appstate.edu.
Two business students and one business professor have earned the W. H. Plemmons Leadership Medallion, which recognizes the time, energy, skills and commitment of students, faculty and staff who exceed their peers in providing leadership that enriches the quality of student life and advances the education of students.
Marketing and management major Rachael Beller and digital marketing major Grayson Farmer, earned medallions in the student category.
Rachel Beller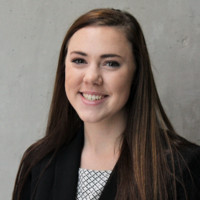 Rachael Beller is a member of the Business Honors College, Student Orientation Undergraduate Leader, Kappa Delta Sorority, International Justice Mission, Clinton Global Initiative, ACT Team, and is a Plemmons Leadership Scholar.
After graduation, Bellers plans to pursue a juris doctorate from The University of Kentucky Rosenberg College of Law.
Grayson Farmer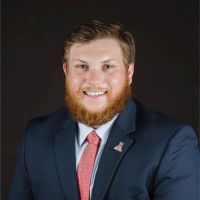 Grayson Farmer is a member of Club Hub, the Student Veterans Association and the Advisors Club.
"I'm at a loss for words after accepting the W. H. Plemmons Leadership Medallion from Appalachian," said Farmer. "I couldn't have done it without the help of many great leaders, friends, and colleagues from across the country."
Randy Edwards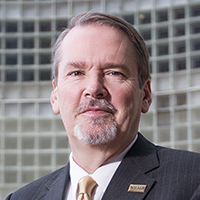 Dr. Randy Edwards is an accounting professor in the Walker College who currently serves as vice chancellor for university advancement, a role through which he cultivates scholarships for students.
A nominator commented on Dr. Edward's desire to help students succeed, explaining how his story demonstrates the importance of giving. "As a first generation college student, Randy received a generous scholarship without which he may not have been able to attend college."
Dr. Edwards is a two-time Appalachian alumnus, having earned bachelor's and master's degrees in accounting in 1977 and 1978, respectively. He first joined the faculty in 1981, as a lecturer, and became a tenure-track professor in 1986 after completing his Ph.D. at the University of Tennessee. At Appalachian, Dr. Edwards chaired the Department of Accounting until 2005, when he began serving as dean of the college, a role he maintained through 2014. Dr. Edwards is a member of the Walker College Dean's Club and he, along with his wife, Margaret, recently established a scholarship in their name.
The Plemmons Medallion is named in honor of Dr. William H. Plemmons, who served as Appalachian's second president, from 1955 until 1969. View previous winners online, plemmonsmedallion.appstate.edu.