Appalachian State University's Hospitality and Tourism Management program is well known for providing students regular interaction with professionals in the industry.
"We want to network students, the program and present cutting edge information," said program director, Dr. Dana Clark. "One way we do that is by inviting industry leaders to present on current issues during the spring destination management class."
Dr. Clark explained that the course is last class for students in our program before commencement.
This semester, Dr. Clark said students will interact with: Mr. Mark Adams, Gatlinburg Convention and Visitors Bureau; Sarah Johnson '15, Charlotte Area Hotel Association; Steve Camp, long time NC tourism leader; Chris Cavanaugh, President of the Magellan Strategy Group; Heidi Walters, Visit North Carolina; Stephanie Pace Brown, Asheville Convention and Visitors Bureau; Jason Joyner '09, Raleigh travel industry lobbyist; Tom Murray, Charlotte Regional Visitor Authority; Megan Wilkinson '13, Atlanta Convention and Visitors Bureau and Lynn Minges, North Carolina Restaurant and Lodging Association, among others.
The extra interaction seems to pay off for the students. According to the most recent data, Appalachian's hospitality and tourism management program boasted a 100 percent first destination (job placement) rate.
About Appalachian's Hospitality and Tourism Management (BSBA) degree
Appalachian State University's Hospitality and Tourism Management (BSBA) degree, housed in the Department of Management, prepares students for management and marketing careers in commercial food service facilities, hotel and lodging properties, conference and resort centers, convention services, meeting and event planning, destination marketing and country club management. The program emphasizes industry connections and experience, and you'll learn from respected and engaged faculty members who have worked for Charlotte Convention & Visitors Bureau, Holiday Inn, Courtyard by Marriott, major airlines and other organizations. Among the program's strengths is the opportunity to engage in extensive networking, which supports you in selection of internships and jobs. The faculty members maintain professional connections and invite multiple industry leaders to campus each semester to speak with students. These connections are further cultivated when students and faculty attend industry conferences and connect with alumni through social media. Learn more online, appstate.edu/academics.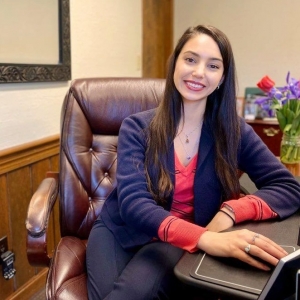 Tags: