Nationally Competitive Scholarships at Appalachian State University recently announced that three students have been awarded the Benjamin A. Gilman International Scholarship, and one student – a Walker College of Business student – was named as an alternate.
These four students will study and intern abroad during the 2018 summer term.
Nancy Contreras-Quinteros (recipient), a senior majoring in Chemistry, will be traveling to
Zambia.
Carly Peggs (recipient), a junior majoring in Psychology, will be traveling to Zambia.
Bethany Brotherton (recipient) a senior majoring in Anthropology, will be traveling to Mexico.
Lindsey Abdelfattah (alternate), a senior majoring in Management, will be traveling to South Africa.
The Gilman International Scholarship Program, funded by the U.S. Department of State, offers grants of up to $5,000 to allow U.S. undergraduate students from diverse backgrounds to participate in credit-bearing study abroad programs and career-orientated internships. The program seeks to support students that might not otherwise participate due to financial barriers.
Abdelfattah describes applying for the Gilman Scholarship as "such a great opportunity that opened up so many networks of valuable people I had no idea were ready and willing to support me. I connected with the Nationally Competitive who encouraged and supported me through the application process and even helped me edit my final essay. My advice to any future applicants is to take advantage of the amazing people around you that are willing and ready to help you achieve your dreams."
Another goal of the Gilman International Scholarship is to impact these students' academic and career trajectory in a positive way.
Brotherton explains that her experience in Mexico will "involve learning the Mayan language, while also practicing ethnography by living with a Mayan family. Not only will this give me the hand on experience, but it will also show employers and graduate schools that I am flexible and open to new experiences."
This also resonates with Peggs who explains, "as an aspiring physician, it is my hope to be able to be a globally minded and culturally aware professional who can relate to people from many backgrounds. I am grateful for the Gilman scholarship program helping me embark on an incredible opportunity to shadow medical personnel abroad in Zambia, while learning and building important relationships with others."
During the most recent application cycle, the program received more than 4,700 applications and awarded 1,201 scholarships to outstanding students from 363 different U.S. institutions. Contreras-Quinteros encourages more Appalachian students to apply for Gilman. She suggests that "while preparing to write your essays, think about how you will take advantage of the opportunity to go abroad and how you will use your experience to come back home and make a difference."
Making a difference is a key goal of the Gilman Award, and recipients are asked to conduct a follow-on project in their community when they return.
For more information about how to apply for the Benjamin A. Gilman International Scholarship and other competitive awards, please contact Nationally Competitive Scholarships at ncs@appstate.edu or visit https://ncs.appstate.edu.
About Nationally Competitive Scholarships
Nationally Competitive Scholarships (NCS) works with the Appalachian community to recruit and support students for nationally competitive scholarships and fellowships, including those that support research, teaching and critical language learning. This is achieved with outreach, mentorship and advising throughout the entire application and selection process. NCS is committed to helping undergraduate and graduate students find ways to connect their Appalachian education to their future endeavors through scholarship opportunities. Learn more at https://ncs.appstate.edu.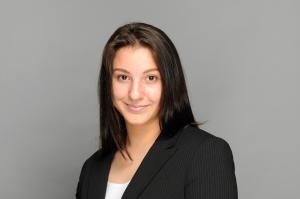 Tags: