Appalachian freshmen traveled to Camp Broadstone in Valle Crucis for a day of personal and professional development. The students compose the 2015 cohort of the business exploration residential learning community (RLC), a group brought together because of one shared interest -- learning about and majoring in business at Appalachian.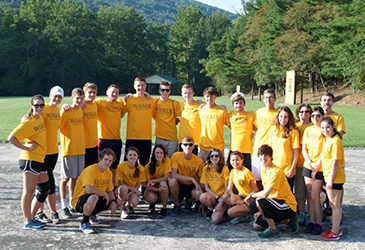 Led by Walker College of Business Department of Marketing lecturer Barbara Michel, along with Brantley Risk & Insurance Center Associate Director Greg Langdon and Transportation Insight Entrepreneurship Assistant Director Jonathan Carpenter, the students spent the day participating in outdoor development and team building activities.
"We have a great RLC group this year," said Michel, a faculty member in the Walker College of Business's Department of Marketing. "I enjoy getting to know the students, but the bonds they form with one another are even more critical to their success."
Research shows that students who participate in a residential learning community have higher GPAs and enjoy better college experiences. One of the best ways to develop strong friendships and succeed in college is to join a residential learning community.
Photos by 2014 Business RLC student Jordan Kimbrell.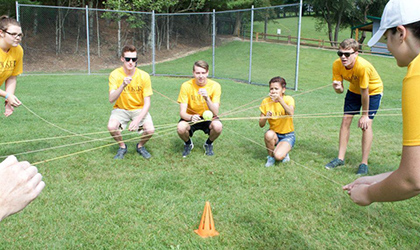 The business RLC members will likely discover additional shared interests as they become more familiar with each other through structured and informal interactions, both social and service learning activities, including the Camp Broadstone experience. The business exploration community provides a living-learning experience for students majoring in any area of business and aids in the process of not only selecting a major, but also understanding how all areas of business work together.
In addition to developing connections with faculty, staff and fellow students, business RLC members explore diversity of perspective, sustainable business practices and ethical global citizenship in business. The students will still participate in a semester long research project related to these elements in business.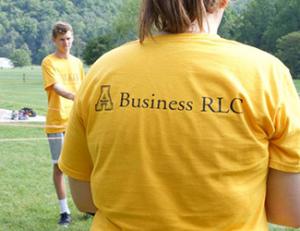 Tags: