Two Walker College of Business students were honored and four business-oriented student organizations were recognized during the 2018 Student Organization Leadership Awards (SOLA) Ceremony on April 18 in the Plemmons Student Union on Appalachian State University's campus.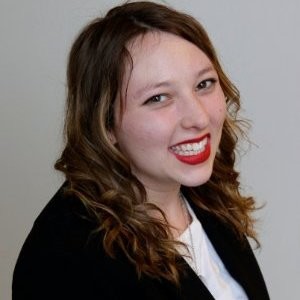 Senior accounting major Paige Schurter earned the Unsung Champion Award, which is presented to a student who has been involved in a variety of activities but has not necessarily held formal leadership positions. It recognizes a person who rarely receives recognition for their work "behind the scenes." Schurter is vice president and a founding member of the Appalachian Accountants. She is also a member of Women of Walker and alumni chair for Beta Alpha Psi.
Senior accounting major Jackie Huckert earned the Rising Star Award, which honors one first-year member who has made great contributions to an organization. She is a member of Beta Alpha Psi, Women of Walker and the Walker College of Business Honors Association.
Schurter pictured at left; Huckert pictured at right.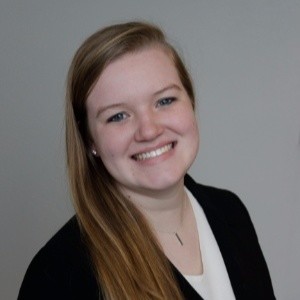 Beans2Brew, part of the Association of Student Entrepreneurs, earned the 2018 Student Organization of the Year, which is presented to an organization that has made a significant effort to further its purpose through its contribution to Appalachian State University and the Boone community. The award recognizes the student organization that has demonstrated consistent flexibility, initiative, creativity and perseverance through their activities and programs. The winning organization embodies the Appalachian spirit through its commitment to leadership development, collaboration among groups, and programmatic efforts to enhance the quality of campus life at Appalachian State University. The Student Organization of the Year is considered a role model for other organizations on campus.
The purpose of the Association of Student Entrepreneurs is to provide an organization for college students who have the passion to found, construct and operate their own successful company; promote inspiration, creativity and expertise on how to start and/or operate a successful company; and encourage students to interact with businesses, Appalachian faculty and other students with similar ambitions.
The SOLA awards are hosted annually by Appalachian's Club Council, part of the Office of Campus Activities, to recognize the outstanding leadership and achievements of Appalachian's clubs, organizations and student leaders. Students and advisors nominate organizations and individuals to win a variety of awards.
Beta Alpha Psi, the International Honorary Organization for Financial Information Professionals, was named the Membership Development Awardee. The award recognizes clubs that more than serve the needs of its members through speakers, workshops, retreats, conferences and other acts to continually educate its members.
Gamma Iota Sigma (GIS) - Rho Chapter earned one of two Appalachian Image Awards, which are given to the organization that demonstrates excellence in the fulfillment of its purpose, membership and leadership development, campus life enhancement, community contributions and general involvement in the University community. GIS is an organization for students interested in the field of risk management and insurance that aims to introduce members to opportunities available in the fields of insurance and risk management through various activities, events, guest speakers and travel.
Walker Fellows earned an Outstanding Service Organization Award, which recognize the six organizations that have exemplified outstanding achievements and organizational development among their peer organizations. The Walker Fellows serve as representatives to all constituents of the Walker College, including students, alumni, faculty/staff and the business community, through service, events and academic programs. They are significantly involved in planning Walker student events and work to increase student awareness of networking opportunities available in the college.
For more information, visit campusactivities.appstate.edu/leadership-awards.