Four Appalachian State University business students have been named 2017 program leaders for the Martha Guy Summer Institute (MGSI) for future business leaders.
The students will serve as mentors and chaperones to 24 high school students interested in pursuing a college degree in business July 9-29. The participants of MGSI are high achieving rising high school juniors selected by an application and interview process. The leaders will help them explore various business disciplines and help develop their leadership and professional skills while participating in the program. The institute consists of two weeks on Appalachian's campus followed by a week-long trip to Washington, D.C. and New York City.
The students, pictured from left, are Josie Benfield, Alyssa Moore, Jason Pollock and Brandon Wilkerson.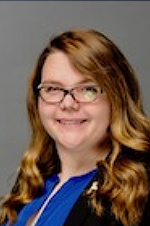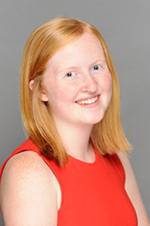 Josie Benfield of Morganton, NC is a junior majoring in accounting. She is a Walker Fellow and was a 2014-15 member of the Business Residential Learning Community (RLC). Benfield is very active in the alternative service experience through Appalachian and the Community Together and the Tar Heel Girls State program.
Alyssa Moore of Raleigh, NC is a sophomore majoring in economics and earning a minor in entrepreneurship. Moore was a participant of the MGSI program in 2014 and serves as a student worker for the MGSI program and also for University Housing. She is involved in the Association of Student Entrepreneurs and BootstrAPPs.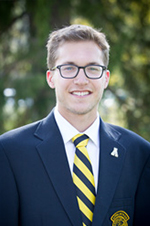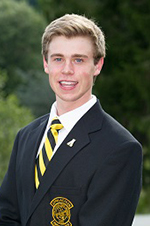 Jason Pollock of Trent Woods, NC is a junior majoring in marketing. He is an Appalachian Ambassador, a member of Sigma Nu fraternity and a college ambassador for Tilt.
Brandon Wilkerson of Mechanicsville, VA is a sophomore majoring in computer information systems and supply chain management. He was a 2015-16 member of the Business RLC and is an Appalachian Ambassador.
The program leaders will earn a stipend for their efforts.
The 2017 cohort is the fourteenth to participate in MGSI.
About the Martha Guy Summer Institute for Future Business Leaders
The Martha Guy Summer Institute for Future Business Leaders is a three-week business exploration program for high school juniors. Participants are selected based on interest in business, academic achievement, and involvement and leadership. The first portion of the program takes place on campus where students are introduced to basic business principles and topics. The program concludes with travel to various business and cultural sites. For more information, visit marthaguy.appstate.edu.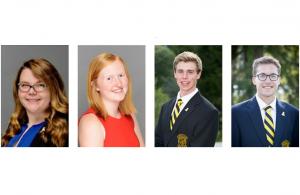 Tags: