Dr. Ken Corley, an associate professor in Appalachian State University's Department of Computer Information Systems, earned the Best Paper Award from the 2020 Conference on Information Systems Applied Research (CONISAR).
Dr. Corley co-authored the winning paper, "Internet of Things (IoT): An Analysis of the Research," with Zack Jourdan and Wendy Anderson from Auburn University – Montgomery, and James Ryan from Worcester Polytechnic Institute. Their research analyzed 214 articles published between 1999 and 2018 in 43 top information systems journals related to IoT.
The event was held virtually November 4-6, 2020. Approximately 150 attendees presented their work at the EDSIG Conference and CONISAR. Dr. Corley and his co-authors have been invited to publish his award-winning work in the Journal of Information Systems Applied Research, which is listed in Cabell's Directory of Publishing Opportunities.
About Appalachian's Department of Computer Information Systems
Students majoring or minoring in the Computer Information Systems (BSBA) degree at Appalachian State University gain valuable professional skills and capabilities, enabling them to pursue a wide variety of technology-related careers. They learn to work with networks, databases, web sites and integrated systems. Learn more at cis.appstate.edu.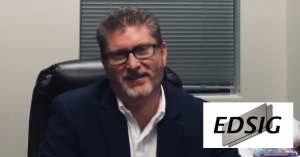 Tags: