Jason Xiong, an associate professor in the Department of Computer Information Systems and director of Appalachian State University's Master of Science in Applied Data Analytics program is a 2022-23 participant of App State's Chancellor's Academic Leadership Development (ALDP) program.
ALDP provides formal assistance and training to a diverse group of selected faculty and staff in their exploration and development of leadership capabilities. Through the program, participants: develop a support network of fellow administrators and pathways to leadership; recognize the evolving nature of higher education; gain insight into organizational structure, financing, operations, strategic planning, and legal issues of the university; and foster skills in inclusive excellence and conducting crucial conversations.
"I began this program in 2015 to provide assistance for selected App State faculty and staff as they further develop their leadership capabilities," said Chancellor Sheri Everts in an October 2022 message to campus. "It has become a sustaining mechanism through which academic leadership at Appalachian State University is identified, broadened, strengthened and developed."
Participants meet once a month during the academic year, along with ongoing virtual interactions and mentorship activities between monthly sessions.
Dr. Xiong joined Appalachian's faculty in 2016 and has recently served on the admissions and Assurance of Learning committees for the MSADA program. In addition to his service and teaching experience, Dr. Xiong has previous work experience in large IT companies in the United States and China. He earned his Master of Science Ph.D. degrees from University of Nebraska Omaha.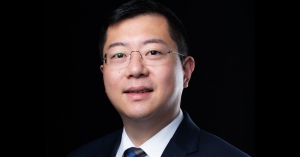 Tags: