Matthew (Matt) Crump has been named director of advising for the Walker College of Business at Appalachian State University.
Crump comes to the Walker College from Appalachian's Beaver College of Health Sciences, where he has served as assistant director of advising and academic support since July 2017.
Previously, Crump had served as interim executive director and as an academic advisor for the Beaver College. Prior to joining the staff at Appalachian, he advised students at Mayland Community College and Caldwell Community College & Technical Institute (CCCTI).
"I am pleased Matt is joining our team in the Walker College," said Associate Dean of Undergraduate Curriculum & Administration, Tracy Reed. "Key to Matt's success will be his wealth of applicable experience, can-do attitude and an outstanding staff of advisors and records specialists here in the college."
Crump takes over for Sheryl Kane, who served as director from January 2017 until October 2021.
Crump is a member of the National Academic Advising Association. He earned his bachelor's degree and his education specialist degree (EdS) from Appalachian State University, as well as a master's degree from Pfeiffer University and an associate's degree from CCCTI.
He will begin as director of advising for the Walker College on November 29, 2021.
About Business Advising
The Walker College of Business Academic Advising Center serves current and prospective BSBA majors, BA-Economics majors and other students taking business courses at Appalachian State University. The center is located in 2126 Peacock Hall (formerly Raley Hall), which is just inside the Marshall A. Croom Student Services Center. Students can visit the center for assistance with academic planning, registration assistance and senior checks. For more information, visit businessadvising.appstate.edu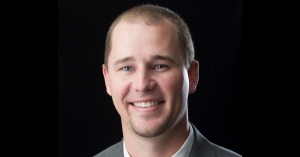 Tags: