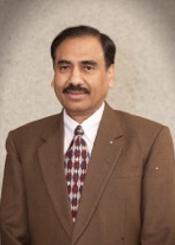 Walker College of Business professor Dinesh Davè and Lakshmi Iyer, director of Appalachian State University's MS of Applied Data Analytics program, recently visited Kristu Jayanti College, an Appalachian partner institution in Bangalore, India.
The objective of the trip was to build a deeper relation with the institution and to develop a study abroad trip for Appalachian students to India.
Davè and Iyer met with the administrators and faculty of Kristu Jayanti College to build teams of Appalachian and Kristu Jayanti students that will work on the projects as a part of the study abroad experience. Davè presented on globalization and lean six sigma; Iyer presented on globalization, data analytics and on graduate education at Appalachian.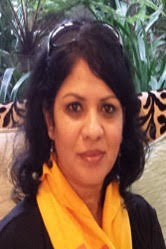 Additionally, Davè and Iyer visited businesses based in Bangalore including C. H. Robinson, Phillips India, L Brands and Grant Thornton, among others, to identify student projects for future study abroad experiences.
The first study abroad program is tentatively planned for May 2019.
Study Abroad Programs in the Walker College of Business
All business students are encouraged, but not required, to study abroad. Each year, business students studied or completed internships in more than 20 countries on five continents, through both short-term or semester-long exchange opportunities. Nearly 25% of Walker College graduates participated in international study abroad educational opportunities while at Appalachian.