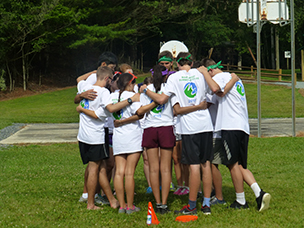 An incredible summer opportunity awaits current high school juniors on the campus of Appalachian State University. The Martha Guy Summer Institute for Future Business Leaders (MGSI) has a solid, 12-year history of inspiring students through exploration of the business world, and we are now accepting applications for our 13th cohort. This years program will take place July 10 through July 30, 2016. All applications are due by February 26.
Admission to MGSI is limited to current high school juniors who have a sincere interest in business as a college major. Applicants should be competitive students among their high school class. They will need to provide evidence of high school academic achievement, demonstrate involvement in school and/or community activities, as well as leadership potential. The program tries to select participants who have the potential to be accepted for admission at Appalachian State. To see the University's Freshmen Profile, please visit http://admissions.appstate.edu/prospective-students/freshmen
Once applications are received, they are screened and reviewed. Telephone interviews may be conducted to identify finalists, who will then complete a personal interview.
Applying to the Martha Guy Summer Institute involves submitting an online application. Upon completion of the application, you will need to secure two evaluation forms to also be completed online; one completed by an academic reference and another by a personal reference (no family members please).
The following items should be mailed together:
Your high school transcript, grades and GPA.
Signed releases and signatures page. [PDF]
Test scores. If you have taken the PSAT, SAT or ACT, please ask your counselor to add the scores to your transcript. If your school does not provide test scores on transcripts, please forward a copy of your own test report. If you have not taken any of the tests, please indicate so on your application.
Mail these materials to:
Walker College of Business
Martha Guy Summer Institute
ASU Box 32037
Boone, NC 28608-2037
Questions? Email mgsi@appstate.edu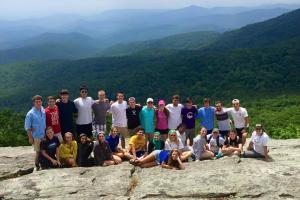 Tags: