Heather Dixon-Fowler has been named chair of the Department of Management in the Walker College of Business at Appalachian State University, effective July 1, 2019. During the 2018-19 academic year, Dr. Dixon-Fowler served as acting department chair, and, during the 2017-18 academic year, she served as assistant department chair.
Also effective July 1, 2019, Rachel S. Shinnar has been named assistant chair in the department. Dr. Shinnar served as acting assistant chair during the 2018-19 academic year.
Heather Dixon-Fowler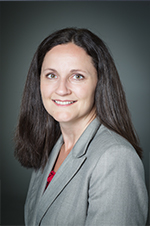 As an associate professor who joined Appalachian's faculty in 2009, Dr. Dixon-Fowler has taught a variety of management and entrepreneurship courses. Her research interests include corporate governance, sustainability and social entrepreneurship. Previously, Dr. Dixon-Fowler served as director for the Transportation Insight Center for Entrepreneurship and developed the first undergraduate social entrepreneurship course in the Walker College. She earned her PhD in Business Administration with an emphasis in corporate strategy from the University of Arkansas. Dr. Dixon-Fowler can be reached by phone, 828-262-2688, or email, dixonfowlerh@appstate.edu.
Rachel S. Shinnar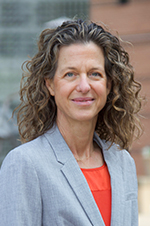 As a professor who joined Appalachian's faculty in 2004, Dr. Shinnar has taught organizational behavior, international management, contemporary issues in management and leadership, as well as international human resource management. Her research interests center around upward mobility for Hispanic immigrants in their respective careers and entrepreneurship education for minorities and females. Dr. Shinnar earned an MS and a PhD from the University of Nevada Las Vegas and a BA from Tel Aviv University in Israel. She can be reached by email, shinnarrs@appstate.edu.
Experiential Learning
Management students should expect both administrators to continue an emphasis on experiential learning both inside and beyond the classroom, including real-world projects, internships and global travel opportunities. Dr. Dixon-Fowler has led study-abroad programs to Vietnam, Panama, Spain, and Malawi; and Dr. Shinnar has served as faculty leader for the Cuba study-abroad trip and as an instructor for the college's program in France. Both Dr. Dixon-Fowler and Dr. Shinnar have served as faculty advisors for management and entrepreneurship internships and supervised the summer internship program in entrepreneurship.
About the Department of Management
The Department of Management offers two undergraduate Bachelor of Science in Business Administration (BSBA) degree programs: a major in Management (MGT) and a major in Hospitality and Tourism Management (HOS). Minors in the department for both business and non-business majors include: entrepreneurship, human resource management, and sustainable business. For individuals considering graduate level courses, the Department of Management offers a Master of Arts degree program in cooperation with the Department of Psychology for Industrial-Organizational Psychology and Human Resource Management (IOHRM). Learn more at management.appstate.edu.