Students from Appalachian State University's Student Chapter of the National Association for Business Economics and faculty in the Department of Economics have recently conducted a number of high country tourism economic impact analyses. Study subjects include two road bike races, "Beech Mountain Metric" and "Blood Sweat and Gears," the "Blue Ridge Relay," running race and the "6 Hours of Warrior Creek" mountain bike race. Economic impact estimates range from $100 thousand to over $1 million.
Read the reports:
The students were advised by Department of Economics chair and professor John Whitehead, whose research employs stated preference methods alone and in combination with revealed preference methods. Dr. Whitehead has published more than 100 peer reviewed articles and book chapters and co-edited two books.
Student research in the Walker College of Business
The Walker College Business encourages sustainable business practices through teaching, research, and service endeavors. Business students are eligible to apply for a variety of research grants designed to cover costs associated with research projects or creative endeavors, including Appalachian State University Office of Student Research Grants, Barnes Program Research Grants, and the CERPA Scholars Program.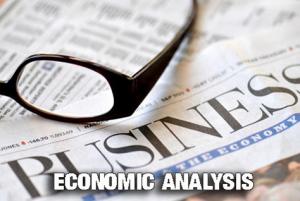 Tags: