Dr. David Dickinson, a professor in Appalachian State University's Department of Economics, was recently awarded a 3-year $400,000 grant from the National Science Foundation (NSF) to study how sleep impacts behaviors related to food choice.
The overarching goal of the project is to examine how mild but chronic sleep restriction may contribute to dietary choices by studying decision environments that are relevant in food choice (e.g., information processing, impulsivity, etc).
The research team is comprised of Dr. Dickinson (lead Principal Investigator), Dr. Naomi Kakoschke (co-PI at CSIRO in Adelaide, Australia) and Dr. Sean Drummond (at Monash University in Melbourne, Australia).
The project will involve participants from the Appalachian State University community over the grant period (through 2023).
This award is the 4th NSF award for which Dr. Dickinson has been the principal investigator since joining Appalachian's faculty, and his 6th NSF award during his career. These awarded grants have brought more than $1 million in funding to the university, and this most recent grant will fund further work in Dr. Dickinson's long-term research agenda in the area of "sleep and decision making."
About Appalachian's Department of Economics
Appalachian's Department of Economics ranks #1 in research among all regional universities in the south and ranks among the top 100 of all U.S. economics departments. The department is particularly strong in the fields of environmental and natural resource economics, and our research has local, national, and global impact. For more information, visit economics.appstate.edu.
About Faculty Research in the Walker College of Business
Walker College of Business faculty produce and disseminate extensive research through both academic and professional communities. In the last five years, faculty members have published approximately 400 peer-reviewed academic journal articles, 130 conference proceedings and made more than 400 conference and professional presentations in 170 different venues. In total, the faculty has produced more than 700 individual intellectual contributions in basic discovery research, more than 400 contributions in applied or integrative research and 240 contributions in teaching and learning research. For more information, visit business.appstate.edu/faculty/research.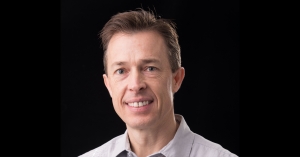 Tags: