Research on NASCAR from Walker College of Business economics professor Pete Groothuis was recently referenced in an article posted by the Federal Reserve Bank of Richmond.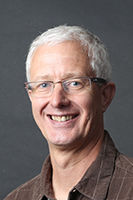 The article, "Following in the Family Footsteps When children enter a parent's profession, they probably aren't doing it blindly — they may have smart economic reasons," written by David A. Price, pulls from Groothuis' research on Influences on sponsorship deals in NASCAR: indirect evidence from time on camera, which was originally published by Applied Economics in 2014.
According to Prices' article:
In addition to human capital, researchers have found, the financial returns to footstep-following may be boosted by brand-name capital. One high-profile example is that children of celebrities in sports and entertainment may be drawn to their parents' fields in part by the doors opened by the family name. Economist Peter Groothuis of Appalachian State University has tested this idea statistically with regard to NASCAR and Formula 1 race drivers and found support for it.
Groothuis determined that as of 2005, some 10.3 percent of active NASCAR drivers were sons of NASCAR drivers — a pattern that had been more or less consistent over the previous two decades. After analyzing sponsorship deals and determining each driver's "value of time on camera," or VTOC, during a race, he and co-authors Kurt Rotthoff of Seton Hall University and Craig Depken of the University of North Carolina at Charlotte found in a 2014 article in Applied Economics that sons of former drivers were more highly valued by sponsors than other drivers were. "Being the son of a former driver increases a driver's season-long VTOC by $30.9 million," they wrote — corroboration that "name-brand capital seems to transfer within a family."
One way that the son of a famous driver may reap a return on his brand-name capital is that the early edge in name recognition could be critical to entering the sport in the first place. Entrance into a NASCAR event is determined in large part by whether a team owner will put the driver in a car — which, in turn, is determined in part by the sponsorship income the driver can bring the team. (Groothuis and his co-authors were not able to measure that effect separately, but he says it's "consistent with our results.")
In Groothuis' view, the premium received by footstep-following race drivers comes from transfers of both brand-name capital and human capital. "We try to tease them out, but we believe they're both taking place to some extent at the same time," he says. "You grow up in the house, you know the racing, you know the community, you know the culture. It's all there."
About Appalachian's Department of Economics
Appalachian's Department of Economics ranks #1 in research among all regional universities in the south and ranks among the top 100 of all U.S. economics departments. The department is particularly strong in the fields of environmental and natural resource economics, and our research has local, national, and global impact. For more information, visit economics.appstate.edu.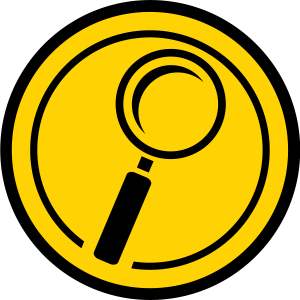 Tags: