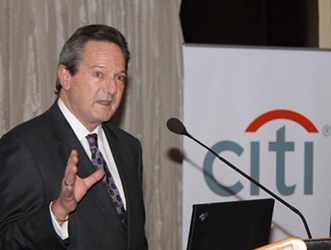 Former CEO of Citibank Kenya Daniel Connelly will speak Wednesday, April 1 to students on the campus of Appalachian State University at 7:00pm.
During this event, which is hosted by the the International Business Student Association, Mr. Connelly will share his experiences and anecdotes about his extensive career in international banking with students.
Mr. Connelly was appointed Chief Executive Officer, Citi East Africa and Citibank N.A. Kenya effective November 15, 2010. In this role, Mr. Connelly has business responsibilities for Kenya, Tanzania, Uganda and Zambia. Prior to these responsibilities, Mr. Connelly was the Chief Executive Officer for Citibank Kazakhstan for seven years. The bank was recognized for its market leadership particularly in its GTS and FICC businesses and during Mr. Connelly's tenure was one of the leading capital markets fundraisers for Kazakh corporates, state-owned companies and financial institutions.
The April 1 event, which is free and open to the students of all majors, will be held in Peacock Hall Room 1020.
About IBSA
IBSA works to expand student knowledge of global business and awareness of international issues. For more information, visit ibsa.appstate.edu or contact Jack Terrell, terrelljs@appstate.edu.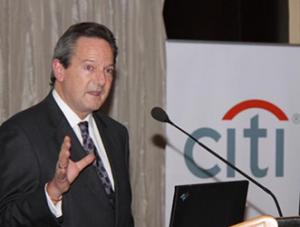 Tags: