Four students in Appalachian State University's Walker College of Business have scored in the 99th percentile on their Major Field Tests — an exam required of all Walker College graduating students.
Supply chain management major Layla Koroleva, economics major Craig McFarland, and accounting majors Aaron Bailey and Jenna Kucmierz were top scorers among an approximate 17,000 business students from 300 business schools nationwide.
"This is truly an amazing accomplishment," said Stephanie Moretz, the Walker College instructor who administers the exam. "We celebrate the time and hard work that led them here!"
Each student received a certificate and a small keepsake in recognition of their achievements.
The ETS Major Field Tests are comprehensive undergraduate and MBA outcomes assessments that measure the critical knowledge and understanding obtained by students in an academic major. The test evaluates students' ability to analyze and solve problems, understand relationships, and interpret material from their major field of study.
About the Walker College of Business
The Walker College of Business at Appalachian State University delivers transformational educational experiences that prepare and inspire students to be ethical, innovative and engaged business leaders who positively impact our community, both locally and globally. The college places emphasis on international experiences, sustainable business practices, entrepreneurial programs and real-world applications with industry. Enrolling approximately 3,000 undergraduates in 10 majors and 175 graduate students in three master's programs, the Walker College is accredited by AACSB International – the premier global accrediting body for schools of business. Learn more at https://business.appstate.edu.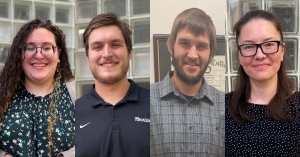 Tags: