The Institute of Management Accountants, the worldwide association of accounting and finance professionals in business, recently featured an Appalachian State University student on their webpage.
Jaime Ziegenfuss Whitehead earned IMA's 2023 Century Scholarship and the 2023 Stuart Cameron and Margaret McLeod Memorial Fund Scholarship. She is a senior in the Walker College of Business and serves as president of App State's IMA student chapter.
In A Q&A with Double Scholarship Winner Jaime Ziegenfuss Whitehead: "IMA Has Totally Changed My College Experience, Ziegenfuss Whitehead explains how being involved in IMA contributed to her college experience and will impact her future:
"Getting involved in IMA has totally changed my college experience.

I've learned so much more about the variety of opportunities in the accounting field and done some fun things as a chapter member, such as attending the Student Leadership Conference and participating in the student case competition.

Our all-women officer team even made a trip to the IMA Women's Leadership Summit in Nashville last spring.

As I was awarded two scholarships from IMA, I was also invited to attend IMA's Accounting & Finance Conference in Minneapolis this past June.

Through my scholarships, I've gotten involved in both our local parent chapter and the Carolinas Council as a student representative."
Read the full article on IMA's website.
About App State's IMA
Appalachian Accountants (Student Chapter of the IMA) is a club open to both accounting and non-accounting majors alike. We hope to engage those interested in the accounting profession in meaningful relationships, providing professional development while exposing members to opportunities in the profession. Our members will be encouraged to join our peer mentor program and attend both social and professional skill-based meetings all with the goal to create a community within the department and the university. Interested students can learn more on the IMA's Engage Site.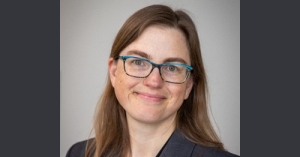 Tags: