Appalachian State University community members are invited to join student members from the Walker College of Business' student chapter of the Institute of Management Accountants (IMA) for Take Charge of Your Professional Development, a workshop on professional development and personal brand building in the accounting fields. The virtual session will be held February 8 and feature IMA Senior Director of Business Development Lisa Beaudoin.
Date: Monday, February 8
Time: 4:30 p.m.
Location: Zoom
Learning never stops. Throughout your career, you will continuously need to sharpen your skills, learn new things, and forge new relationships. Professional development is the attainment of skills, knowledge, and connections required for career advancement. It is the learning choices you make that ultimately will determine the direction and success of your career. With professional development you decide what to learn and there is no graduation date. Life-long learning is crucial to achieving success in the fast-paced and ever-changing world of accounting and finance. During this session, you will learn best practices to enhance your career and life through the development of skills and expansion of your network.
Program Learning Objectives:
After attending this presentation, you will be able to…
Explain the various professional development options available to finance and accounting professionals.
Make decisions to maximize the value of your professional development.
Understand the importance of professional networking and learn some key tips to hone your networking skills.
About Lisa Beaudoin
As Senior Director of Business Development for the Institute of Management Accountants, Lisa Beaudoin works with companies and educational institutions around the world to create awareness of the benefits of membership in a professional association, as well as the benefits of earning the Certified Management Accountant (CMA ® ) certification. Prior to joining IMA, she was the Accounting Department Chair at Cleary University in Ann Arbor, Michigan. Earlier in her career, Lisa held various accounting and financial management positions at Ford Motor Company, Ford Credit, and IBM Corporation. She holds a BBA from the University of Michigan, an MBA from the University of San Diego, and recently earned an Executive Certificate in Nonprofit Management from Northwestern University's Kellogg School of Management.
About Appalachian's student chapter of the IMA
The Institute of Management Accountants (IMA) student chapter connects accounting, finance and business students on college campuses and helps members gain direct access to IMA professional members in their area. Learn more at engage.appstate.edu.
The the Appalachian accounting degree
Every spring semester, the majority of Appalachian accounting students receive academic credit for their participation in full-time, off-campus internships in accounting firms and industry. The majority of these students receive full-time permanent job offers as a result of their internship. The Department of Accounting has built a strong reputation for excellence in accounting education, and is highly regarded by accounting employers in North Carolina and throughout the Southeast. Accounting graduates are recruited by the largest international, national, and regional accounting firms as well as local accounting firms, industry and government agencies. The Department of Accounting offers the Bachelor of Science in Business Administration (B.S.B.A.) degree and the Master of Science (M.S.) degree in Accounting. Learn more at Appalachian at accounting.appstate.edu.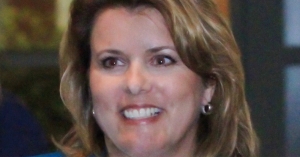 Tags: