Dr. Lakshmi Iyer, an Appalachian State University professor of computer information systems, has earned the Hugh J. Watson Award for her outstanding achievements and meritorious service to Teradata Corporation and to the data and analytics academic community.
The award was presented on December 12, 2020 during the 2020 Pre-ICIS SIGDSA Symposium on Addressing Global and Grand Challenges with Analytics sponsored by Teradata.
"[Dr. Iyer] means so much to our program," said Teradata University for Academics program manager Yenny Yang.
"Our selection committee had no difficulty in deciding who should be the winner," added Dr. Ramesh Sharda, Vice Dean of the Watson Graduate School of Management in the Spears School of Business at Oklahoma State University and faculty director of Teradata University for Academics.
Dr. Iyer joined Appalachian's faculty in 2017 as a professor in the Department of Computer Information Systems and director of the Master of Science in Applied Data Analytics program. During her tenure, she has founded the data analytics competition team and launched the Innovate for Good initiative, promoting interdisciplinary and collaborative activities to address social problems.
Dr. Iyer's research interests include emerging information and communication technology organizations and users, social inclusion and information technology (IT), business intelligence/analytics, healthcare IT, decision support systems and knowledge management. Her work has been published in respected journals including the Journal of the Association of Information Systems (JAIS), European Journal of Information Systems (EJIS), Decision Support Systems (DSS), Journal of Computer Information Systems, Communications of the Association for Information Systems, Information Systems Management, and others.
Dr. Iyer was recently elected as the chair of the board for the Association of Information Systems (AIS) Special Interest Group in Decision Support and Analytics (SIGDSA) and has been serving as the AIS Vice President of SIGs and Colleges since 2016. For her service contributions, the Walker College honored her as recipient of the 2020 Sywassink Award for Excellence in Service. Effective January 2020, Dr. Iyer will serve as acting associate dean for graduate programs and research for the Walker College.
Related: Iyer to serve as acting associate dean of graduate programs and research in the Walker College
A $1,000 prize accompanies the Watson Award.
About the Hugh J. Watson Award
The Watson Award honors and recognizes an individual whose significant achievements and high-quality contributions to the data and analytics academic community via Teradata University Academics embody the spirit and passion of Hugh Watson and his dedication to Teradata University. Established in 2017, this award is in honor of Dr. Hugh J. Watson, academic co-founder of Teradata University for Academics. This annual recognition will drive and ensure continued sustainability of Hugh's original vision for Teradata University for Academics.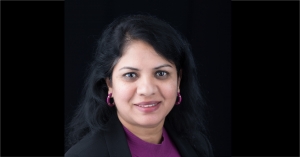 Tags: