BOONE, N.C. — Creating little magical moments at Walt Disney World inspired Sam Hedrick to transfer to Appalachian State University and major in hospitality and tourism management.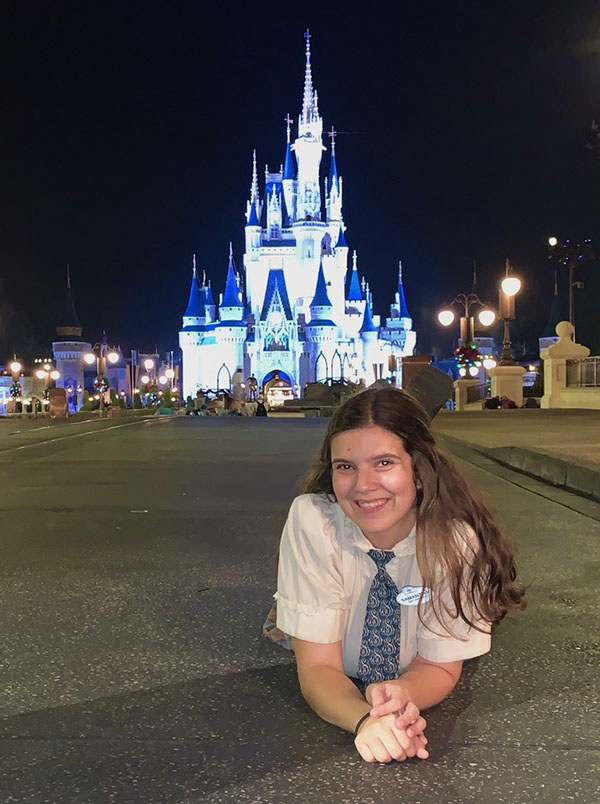 Sam Hedrick, a junior hospitality and tourism management major from Randleman, is pictured at Walt Disney World in Orlando, Florida, during her Disney College Program experience in 2018. Photo submitted
Hedrick, a junior from Randleman, participated in the Disney College Program after her first year at the University of North Carolina at Asheville.
Hedrick said she had always been a Disney fan and was excited when she heard about the program for college students to work at the resort and gain career experience. She secured a position as a merchandise intern at the theme park in Orlando, Florida, where she stocked and sold merchandise while interacting with guests.
"I liked helping people make their vacations memorable and pleasurable," Hedrick said. "As a retail associate, I was able to offer what Disney called 'little magic moments' — giving children free cotton candy or a small gift if they looked like they were having a bad day. The experience helped me discover I was really passionate about the hospitality field."
As UNC Asheville does not offer a hospitality and tourism management major, Hedrick began researching other universities and decided to transfer to App State in fall 2019.
"I thought App State would be a good fit," Hedrick said. "I love the mountains, and the surrounding area has a lot of tourism and part-time jobs where I could support my major and gain real-world experience while in college."
While attending App State, Hedrick has worked for Tweetsie Railroad in Blowing Rock and seasonally for Land of Oz in Banner Elk — two of the many High Country attractions that employ Mountaineer students.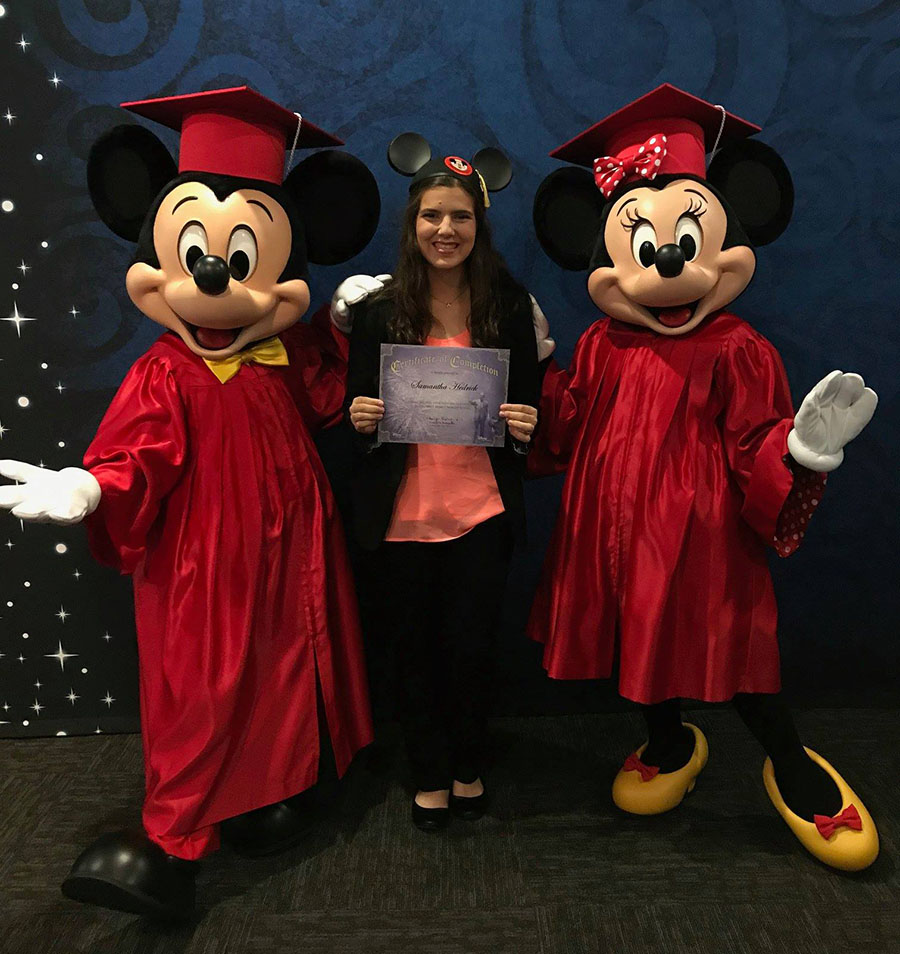 Sam Hedrick, a junior hospitality and tourism management major from Randleman, is pictured at Walt Disney World in Orlando, Florida, during her Disney College Program experience in 2018. Photo submitted
App State's Office of Online and Transfer Services and living on campus her first year helped Hedrick find her place as a Mountaineer, she said. "It can be hard coming to a new place where it seems everyone else already has their set of friends. Being able to participate in activities with my residence hall as well as in events organized by Transfer Services helped me meet people and feel like I belong," she shared.
Hedrick became a Transfer Student Mentor (TSM) in summer 2020, assisting other incoming transfer students by providing information and helping them get connected with the Appalachian Community. As a TSM, Hedrick said she is developing leadership and communication skills.
Hedrick also serves as secretary for the Hospitality and Tourism Management Student Association — a club that often features guest speakers from the local tourism industry.
Dr. Dana Clark, professor in App State's Department of Management and director of the department's hospitality and tourism management program, is the faculty adviser for the club and has mentored Hedrick. "He has a lot of connections in the industry," Hedrick said, "and is able to relate what we're learning in the classroom to real-world examples."
At the beginning of her junior year, Hedrick received the Sesilee Cher Tomlin Endowed Scholarship for Hospitality Management, which she said was beneficial when her part-time employment opportunities were limited due to the COVID-19 pandemic. She also received an Appalachian Warrior Fund Scholarship, which honors veterans and their families. Hedrick's father served in the U.S. Navy.
This summer, Hedrick will participate in the Hersheypark Leadership Development Internship program in Hershey, Pennsylvania. After graduating in 2022, she hopes to begin her career in guest services at a theme park or resort.
View the original posting at today.appstate.edu.
By Jan ToddPosted Jan. 11, 2021 at 3:50 p.m.
About the Department of Management
The Department of Management offers undergraduate and graduate degree programs to prepare students for managerial responsibilities in today's dynamic environment. Learn more at https://management.appstate.edu.
About the Walker College of Business
The Walker College of Business at Appalachian State University delivers transformational educational experiences that prepare and inspire students to be ethical, innovative and engaged business leaders who positively impact our community, both locally and globally. The college places emphasis on international experiences, sustainable business practices, entrepreneurial programs and real-world applications with industry. Enrolling approximately 3,000 undergraduates in 10 majors and 175 graduate students in three master's programs, the Walker College is accredited by AACSB International – the premier global accrediting body for schools of business. Learn more at https://business.appstate.edu.
About Appalachian State University
As the premier public undergraduate institution in the state of North Carolina, Appalachian State University prepares students to lead purposeful lives as global citizens who understand and engage their responsibilities in creating a sustainable future for all. The Appalachian Experience promotes a spirit of inclusion that brings people together in inspiring ways to acquire and create knowledge, to grow holistically, to act with passion and determination, and to embrace diversity and difference. Located in the Blue Ridge Mountains, Appalachian is one of 17 campuses in the University of North Carolina System. Appalachian enrolls more than 20,000 students, has a low student-to-faculty ratio and offers more than 150 undergraduate and graduate majors.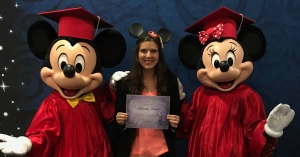 Tags: