Sirisha Karra, from Cary, North Carolina, was selected as the Spring 2020 student speaker for the Walker College of Business Commencement ceremony at Appalachian State University.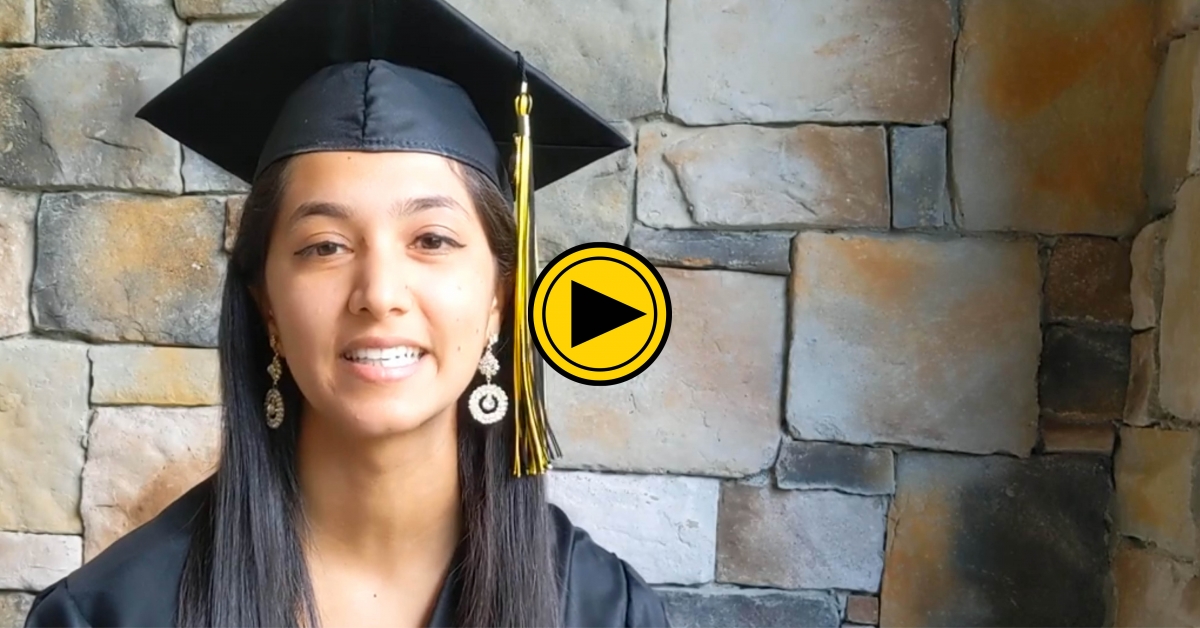 Due to social distancing measures in place around COVID-19, Appalachian's commencement ceremony was combined into a single ceremony for all academic colleges. As such, Karra's speech is available online only at business.appstate.edu.
Related: Six business students at Appalachian State University named junior marshals
Karra is graduating with a BSBA in business management. While attending Appalachian, she has served as a student ambassador for the Center for Entrepreneurship and as vice president for her acapella group, One Acchord. While doing research in the realm of corporate social responsibility through her awarded Barnes Research Grant, she has also been awarded the Clinton Global Initiative and the Local-to-Global Leadership Award through the university.
Karra is the co-founder of her branch of a nonprofit organization called CORD, which reaches out to rural areas of India in areas of life such as sustainability, rehabilitation and women empowerment.
Last summer, Karra interned with Gartner in Fort Myers, FL where she delved into her interest of sales and people-to-people relationships. Upon graduation, she will be returning to Fort Myers to continue a full-time position with Gartner.