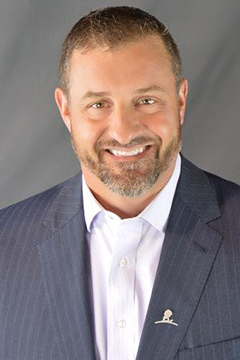 Appalachian State University football player and Walker College of Business Marketing alumnus Jeff Dudan '91, will be featured on the season finale of the popular network television program "Undercover Boss."
Dudan is chief executive officer of AdvantaClean, which he founded in 1994. Originally established in South Florida, AdvantaClean is now headquartered in Huntersville, N.C. and has more than 225 locations in 32 states. The company provides light environmental services, including mold remediation, moisture control solutions, air duct and dryer vent cleaning, emergency water removal and coil cleaning to residential, commercial and governmental clients. Philanthropically, AdvantaClean enjoys a partnership with St. Jude's Research Hospital.
In his role as CEO, Dudan was approached to appear on "Undercover Boss," a show that features the experiences of senior executives working undercover in their own companies to investigate how their firms really work, identify how they can be improved and reward hard-working employees. A longtime fan of "Undercover Boss," Dudan told the Charlotte Business Journal that viewers "won't be disappointed" when the show airs on May 29 at 8 p.m. ET on CBS.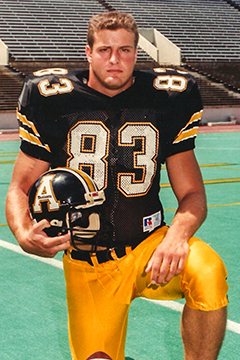 Dudan played tight end and fullback for the Mountaineers from 1989-90 and earned honorable-mention all-Southern Conference recognition after catching 14 passes for 147 yards and a team-high four touchdowns as a junior tight end in 1989. He moved to fullback as a senior in 1990 and rushed for 76 yards while also hauling in eight catches for 72 yards. The Mountaineers won 15 games and had consecutive second-place SoCon finishes in his two seasons with the program. Prior to his two seasons under legendary head coach Jerry Moore at Appalachian State, Dudan played for two seasons at William Rainey Harper College in his native Illinois. He graduated from Appalachian in 1991 with a B.S. in marketing.
In addition to his successful business career, Dudan is also passionate about youth sports and has coached more than 30 football, basketball and baseball teams consisting of children of all ages. He is the author of a book titled "Hey, Coach! The Story of a Coach, His Kids, and What Winning Really Means."
Read the full story at WJHL.com.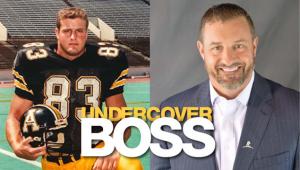 Tags: