Appalachian State University Assistant Professor of Marketing Atanas (Nik) Nikolov has been featured as an expert in a WalletHub article describing 2021's "best cheap car insurance in North Carolina." The article compares several companies by breaking down the factors that affect their premiums, such as driver demographics and driving history; it concludes with offering tips and an FAQ on finding the best policy for the reader. Given questions related to marketing car insurance to a consumer audience, Nikolov is quoted with the following:
What does it say about car insurance companies that so many have celebrity endorsers?
It's a marketing strategy - you have to break out of the clutter and make a boring product such as insurance, more exciting and relatable to the customer. The Aflack duck or Geico's lizard are great examples, and they seem to work.
Do you think car insurance companies try to mislead customers or is it just marketing?
You sell car insurance BY doing good marketing; if you end up misleading people, they will switch and tell at least 20 of their friends about the negative experience they've had. The market adjusts itself.
Read the full article here at wallethub.com.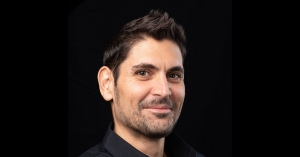 Tags: