Appalachian State University Assistant Professor of Marketing Lubna Nafees recently offered some advice about the pandemic-era job market to recent graduates. The article was posted to zippia.com, and it gave Dr. Nafees the chance to discuss n the effects of the pandemic on the job market and taking a 'gap year.' Here's what she had to say:
In your opinion, what are the biggest trends we'll see in the job market given the pandemic?
The pandemic has escalated the rate at which life was changing. For instance, everyone started shopping online. Businesses were compelled to focus on mobile and e-commerce. Many small businesses, specially salons, restaurants etc had to shut shop as people stayed home. A significant number of people lost their jobs, mostly non-technical, seasonal jobs like the frontline sales employees. On the other hand, high-skill technical jobs grew. Digital marketing and strategy specialists, Data analysts, Digital transformation specialists, AI and machine learning specialists, Business development specialists were/are in demand and these jobs will only grow in the next five years. The skill sets required to work in the new human-machine workplace have led to obsolescence of the older skill sets. And that trend will only grow in the coming years.
If a graduate needs to take a gap year, what skills would you recommend they try to enhance and how should they go about doing it?
If a graduate needs to take a gap year, they could do what some of the companies who lost business during the pandemic are doing. They are in an introspection and "reset" mode. Sometimes to move forward, you first need to step back. Graduates can use this time to better understand the transition happening in the marketplace so that when they do join the workforce, they are a good fit for the new workplace. There is definitely merit in aligning with the growing market trends and focussing on Digital Marketing and business analytics skills.
What general advice would you give to a graduate beginning their career?
Be flexible and adapt to change. Enjoy the ambiguity and that will help you thrive in these uncertain times. Most importantly stay positive and focussed.
About the Department of Marketing and Supply Chain Management
At Appalachian State University, students in the Walker College of Business' Department of Marketing and Supply Chain Management learn to drive industry initiatives that develop customer satisfaction and retention, contribute to company profits and build connections with suppliers, distributors and the community. Students majoring in marketing may select a concentration in general marketing, digital marketing or sales. Students majoring in supply chain management (SCM) learn about logistics, operations, strategic sourcing, process improvement strategies and supply chain technologies, enabling them to compete in the global marketplace and help future employers reduce costs, improve profits and expand their markets. Learn more at https://marketing.appstate.edu.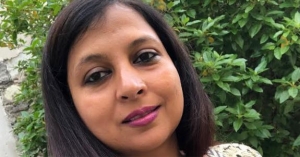 Tags: