Appalachian State University Marketing Professor Lubna Nafees has been featured as an expert in a WalletHub article describing 2021's "best cheap car insurance in North Carolina." The article compares several companies by breaking down the factors that affect their premiums, such as driver demographics and driving history; it concludes with offering tips and an FAQ on finding the best policy for the reader. Given questions related to the impact of the Covid-19 pandemic on the car insurance industry, as well as current marketing strategies to consumers, Nafees is quoted with the following:
How do you think COVID-19 has affected consumer demand for car insurance?
Covid-19 changed our lives and continues to do so. It especially sped up the adoption of e-commerce and work-from-home. In this new set-up, the need to drive to places has gone down drastically. To add to that, the ride-sharing market continues to grow and is especially popular among millennials, which can be one of the reasons why people do not want to buy a car at all, or not use the one they own as frequently. This trend is likely to continue as both businesses and individuals have learned that the new work-from-home model is a reasonable success. In the coming years, a new normal is likely to emerge, that will integrate the traditional and new model, thereby leading to a decrease in consumer demand for car insurance.
Do you think insurance companies have given consumers big enough refunds during the coronavirus pandemic?
Insurance companies have already reacted to the change that they notice in the market trend, about the need to own/drive a car and have offered policyholders reductions in premium or rebates. Whereas this change is inevitable, insurance companies do have hope in the laws that require consumers to buy insurance as soon as they own a car. This requirement creates a somewhat inelastic demand for car insurance.
What does it say about car insurance companies that so many have celebrity endorsers?
The insurance industry is cluttered and competitive. To command a strong recall with the audience, insurance companies use unique and compelling marketing communications. Take, for instance, GEICO was one of the late entrants but has the second-highest market share with the highest advertising spend. They have series of humorous commercials featuring the company's mascot, GECKO as well as other surreal scenarios like the cavemen, Maxwell the Pig, etc. According to a 2019 study by Statista, GEICO's advertising spend was 1.6 billion US dollars, followed by Progressive and State Farm, who have their own list of celebrity endorsers. In addition to breaking the clutter and high recall, celebrities, and influencers (if they have a good fit with the brand values) can be a credible source for the audience and help in decision-making.
Do you think car insurance companies try to mislead customers or is it just marketing?
Any company trying to mislead customers is not marketing. They are just being short-sighted and will lose in the long run.
Read the full article here at wallethub.com.
About the Department of Marketing and Supply Chain Management
At Appalachian State University, students in the Walker College of Business' Department of Marketing and Supply Chain Management learn to drive industry initiatives that develop customer satisfaction and retention, contribute to company profits and build connections with suppliers, distributors and the community. Students majoring in marketing may select a concentration in general marketing, digital marketing or sales. Students majoring in supply chain management (SCM) learn about logistics, operations, strategic sourcing, process improvement strategies and supply chain technologies, enabling them to compete in the global marketplace and help future employers reduce costs, improve profits and expand their markets. Learn more at https://marketing.appstate.edu.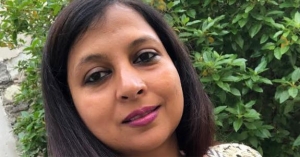 Tags: