Justice Mapp, a senior marketing student in Appalachian State University's Walker College of Business, has earned a national award from Pi Sigma Epsilon (PSE), a professional business fraternity in the fields of sales, marketing and management.
The President's Award for Special Merit in Innovation recognized that Mapp's efforts and character have energized the App State PSE chapter (Gamma Xi) to reach new levels of performance.
The App State chapter also earned a finalist nod for Top New Member Development Program.
The awards were presented during the PSE National Convention, held March 29 - April 1 in Norfolk, Virginia.
Mapp is a first-generation college student who aims to help others and understand the intersectionality they face.
"I have used my minors in sociology and nonprofit organizations to learn how to adapt for diverse populations as well as thinking outside the box when looking for new solutions," she said.
Mapp also recently competed in the Collegiate Sales Society Cold Calling Competition where she and classmate Kenley Cannon, a sophomore marketing major in the Walker College, earned the top two spots.
Related: Marketing students earn top two spots in national 'cold calling' competition
About the Department of Marketing and Supply Chain Management
At Appalachian State University, students in the Department of Marketing and Supply Chain Management learn to drive industry initiatives that develop customer satisfaction and retention, contribute to company profits and build connections with suppliers, distributors and the community. Students majoring in marketing may select a concentration in general marketing, digital marketing or sales. Students majoring in supply chain management learn about logistics, operations, strategic sourcing, process improvement strategies and supply chain technologies, enabling them to help future employers reduce costs, improve profits and expand their markets. Learn more at https://marketing.appstate.edu.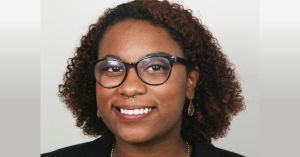 Tags: